Alpha Capital Security Systems LLC Dubai,
Security and IT Solutions
Alpha Capital Security Systems provides advanced Security and IT Solutions all across the UAE, like Dubai, Abu Dhabi, Sharjah, Ajman, Ras-Al-Khaimah, Umm Al Quwain, and Al Ain. With our expertise and advanced technology, we provide high-quality surveillance systems to meet the security needs of businesses and individuals. Our team ensures professional installation, integration, and maintenance of security products for enhanced security and peace of mind. Trust Alpha Capital Security Systems LLC for reliable Security and IT Solutions in UAE.
Welcome to Alpha Capital Security Systems LLC, your trusted partner in security and technology solutions. We specialize in CCTV camera installation, access control, telecom solutions, IT services, and PA systems. With a commitment to excellence, we deliver tailored solutions to safeguard your premises and enhance your connectivity. Explore the power of comprehensive security and technology integration with Alpha Capital.

We offer comprehensive CCTV camera solutions, including CCTV Camera(كميرات مراقبه) installation and CCTV camera maintenance services.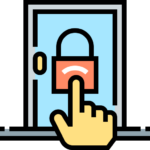 Enhance security with our Access Control Systems. Regulate entry seamlessly, ensuring authorized access for a safer and controlled environment.
Optimize workforce management with our Time Attendance service. Streamline tracking, enhance accuracy, and improve efficiency for seamless attendance management.
Streamline operations with our IT Networking Solutions. Reliable services tailored to your business, ensuring seamless connectivity and efficient data management.
Reliable infrastructure cabling services for seamless connectivity. Our solutions ensure efficient data transmission, supporting your network with stability and performance.
Reliable PABX system service for seamless communication. Tailored solutions to enhance connectivity and streamline telephony for efficient business operations. 
Efficient and reliable telephone solutions tailored to your needs, ensuring seamless communication and connectivity for enhanced business operations and customer interactions.
Secure your network with our Firewall Installation service. We ensure  protection, preventing unauthorized access and safeguarding your digital assets effectively
Hikvision
Hikvision Pioneering innovation, redefining security with cutting-edge surveillance solutions.
Grandstream
Grandstream Elevate Communication with Innovative, Reliable, and Dynamic Solutions.
ZKTeco
Innovative, reliable, and secure solutions transform everyday experiences seamlessly.
Dahua
Dahua Pioneering excellence in cutting-edge security and surveillance solutions.
Cisco
Innovative, reliable, and pioneering networking solutions empowering global connectivity – Cisco
Transform your security and IT landscape. Explore our solutions for a safer, smarter future. Connect now!
Checkout our unique security solutions that offer reliability and scalability. We are specialized in the installation and maintaining both indoor and outdoor surveillance. When it comes to the CCTV camera installation, we use top brands such as Hikvision, Dahau, EZVIZ, IMOU, Samsung and Ring cameras. Throughout the United Arab Emirates, our company has installed both IP and analog CCTV cameras.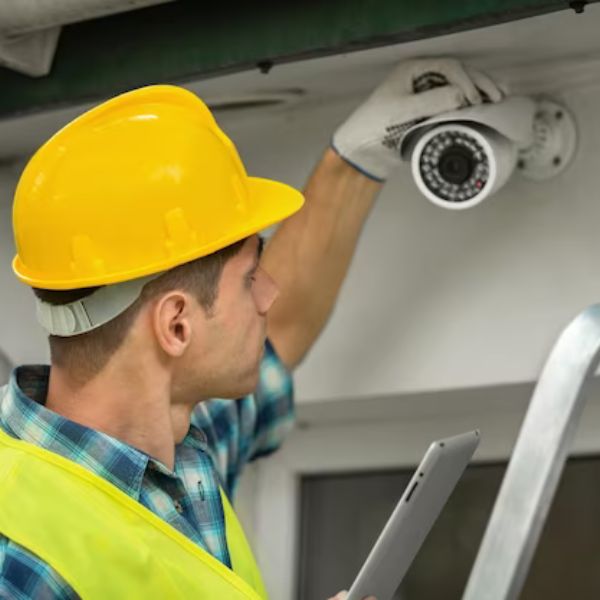 Access Control System Dubai
Discover advanced access control systems with trusted brands like Zkteco, Hikvision, Dahua, HID, Grandstream, and Honeywell. Our solutions include door locks, biometric and fingerprint options, smart locks, multi-door configurations, and intercom systems. Secure your space with user-friendly access technology tailored to your needs, ensuring efficient and reliable control.
Transform your communication with our telephone solutions that are tailored to meet the requirements of every business and organization. All over the UAE, we have provided top-notch IP Phones and PABX systems. Our company offers advanced solutions by using quality products from different brands such as Cisco, Avaya, Sangoma, 3CX, Yealink, Polycom, Yeastar, Grandstream, NEC, D-link, and Snom. Not only that, we also install conference phones from these brands that come with fantastic features. Choose our specialized and reliable services that cater for every sector of Dubai, UAE including Hospitality, Education, Health, Offices, and much more.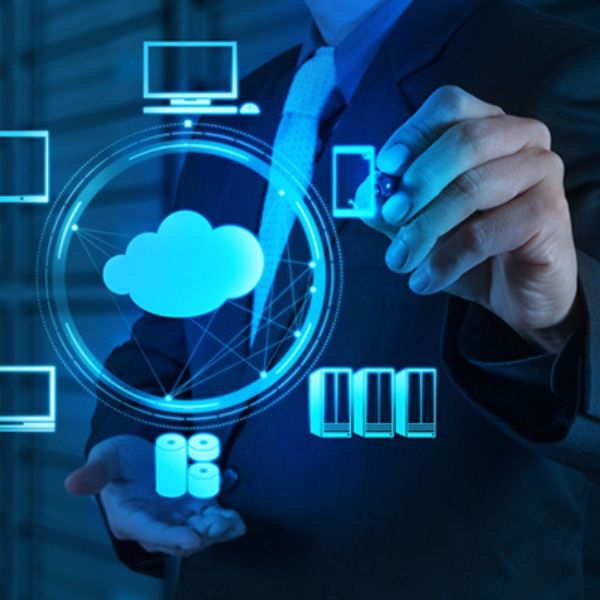 Let's transform and revolutionize business operations and security by installing different IT solutions. Our company offers comprehensive IT solutions such as server management, network security, data recovery, backup solutions, firewalls, and structured cabling. Unlock the true potential of your network by using the best IT software from renowned providers like Microsoft Azure, VMWare, Microsoft Office 365, antivirus solutions, POS software, and QR code scanners. Contact us now for IT support. We offer consulting, server migration, cloud solutions, procurement, and IT relocation services. Our IT solutions are tailored to meet your needs and empower your business with the future of IT.
Immerse your space in crystal-clear sound with our PA systems featuring top brands TOA, DSPPA, Prosound, and more. From powerful PA speakers to versatile amplifiers and cutting-edge cloud and IP audio solutions, we elevate your auditory experience. Whether for conferences, intercoms, or events, our systems, including microphones and conference solutions, promise seamless and captivating sound. Transform your auditory landscape with our trusted brands and innovative PA solutions, tailor-made for your needs in Dubai.
Elevate your IT performance with our Annual Maintenance Contract (AMC) services in Dubai. We ensure seamless operations, proactive support, and timely solutions for your IT infrastructure. Trust us for reliable maintenance, expert troubleshooting, and peace of mind. Experience uninterrupted efficiency with our IT AMC services, tailored to meet the unique needs of your business in Dubai