We provide IT services in Dubai, UAE. From network setup to troubleshooting, our team ensures reliable technology solutions for businesses.
Alpha Capital Security Systems LLC offers reliable IT services tailored to your needs. From seamless network solutions to efficient system maintenance, we prioritize simplicity and effectiveness. Our team ensures your technology operates smoothly, providing peace of mind for your business. Trust us to deliver straightforward IT solutions that keep your systems running reliably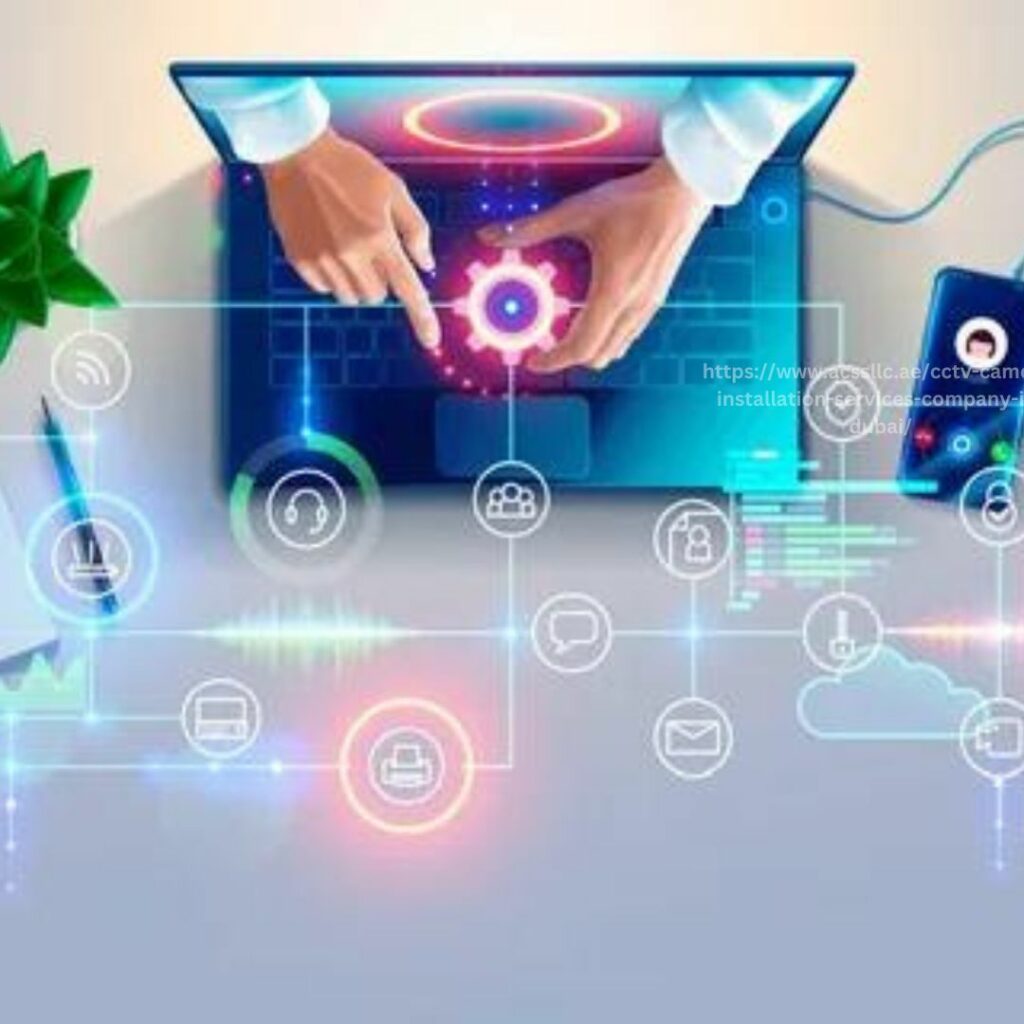 Get reliable IT support with our Annual Maintenance Contract (AMC) services in Dubai. We'll ensure your systems run smoothly, fix issues promptly, and provide an efficient IT environment. Connect with us for dependable IT solutions
Add Your Heading Text Here
Keep your workspace tidy and efficient with our IT Cable Management solutions. We organize and secure cables to reduce clutter, making it easier to locate and manage connections. Improve safety and aesthetics while ensuring a more functional and organized work environment with our straightforward cable management services.
IT Networking Companies in Dubai
Discover reliable IT Networking solutions in Dubai with Alpha Capital Security Systems LLC. We specialize in creating efficient and secure networks for businesses. Our team ensures seamless connectivity, providing tailored services to meet your organization's unique requirements. Trust us for expert IT support and dependable networking solutions.
Experience seamless IT Repair Services with us. When your technology encounters issues, our team is here to help. From fixing software glitches to resolving hardware problems, we provide straightforward solutions. Trust our experts to get your devices back up and running efficiently, ensuring minimal downtime. We're committed to delivering reliable IT repairs, keeping your systems in optimal condition and minimizing disruptions to your daily operations.
Alpha Capital provides comprehensive IT solutions in Dubai, catering to businesses of all sizes and industries. From IT support and consulting to infrastructure design, cloud computing, cybersecurity, and software development, our team provides reliable and tailored solutions to help businesses optimize their technology infrastructure and drive growth.
Alpha Capital provides expert in IT consulting services in Dubai. Our experienced consultants work closely with businesses to understand their unique IT needs. We offer strategic guidance, technology assessments, solution design, and implementation planning to help optimize IT infrastructure, improve efficiency, and drive business succes.
Alpha Capital specializes in IT Services Management (ITSM) solutions in Dubai. We offer comprehensive services to help businesses streamline their IT processes, align with best practices, and improve service delivery. Our ITSM solutions include ITIL-based service desk implementation, incident and problem management, change management, service catalog design, and continuous improvement strategies, ensuring efficient and effective IT service management for our clients.
Alpha Capital is a trusted provider of IT security solutions in Dubai. We understand the critical importance of safeguarding sensitive data and protecting businesses from cyber threats. Our comprehensive IT services include vulnerability assessments, penetration testing, network and perimeter security, data encryption, identity and access management, security incident response, and ongoing monitoring.