AWS Amazon Web Services Dubai UAE
Amazon Web Services (AWS) is a comprehensive cloud computing platform offered by Amazon. It provides a wide range of services, including compute power, storage, databases, networking, machine learning, and more. AWS enables businesses to build, deploy, and scale applications and services in a flexible and cost-effective manner, leveraging Amazon's global infrastructure.
Amazon Web Services Solution Architect
As an AWS Solution Architect, Alpha Capital leverages the power of Amazon Web Services (AWS) to design and implement cutting-edge cloud solutions. We work closely with clients in industries such as finance, helping them harness the scalability, security, and cost efficiency of AWS. Our expertise in cloud architecture ensures that Alpha Capital delivers tailored solutions that drive business growth and innovation.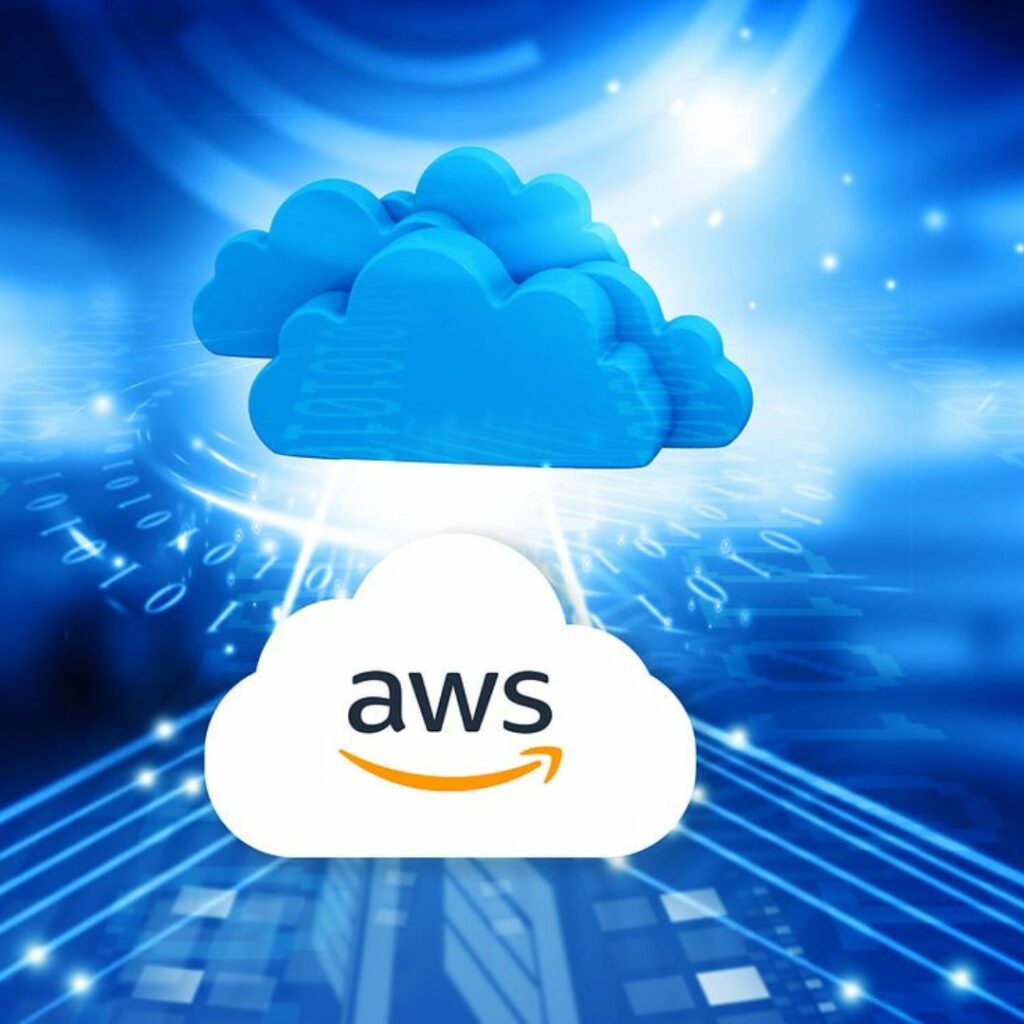 AWS Services And Alpha Capital
Alpha Capital Security System LLC offers a AWS services to help you identify and address your security concerns. Contact us today to schedule your protect what matters most.
AWS Solutions in Dubai offer a wide range of cloud computing services to businesses in the region. With features like compute power, storage, databases, analytics, and AI, amazon enables organizations to build scalable and secure applications. It provides a robust infrastructure and a comprehensive suite of tools for efficient cloud operations in Dubai.
The complete cloud computing platform supplied by Amazon is called Amazon Web Services (AWS) Cloud. It offers a comprehensive range of cloud services that let people and companies create, deploy, and manage infrastructure and applications on a scalable and adaptable platform.
The services provided by AWS range from databases like Amazon RDS to computational power through Amazon EC2 and storage through Amazon S3. Moreover, it has capabilities for the Internet of Things (IoT), machine learning, analytics, and content delivery.
Because to its pay-as-you-go pricing structure, AWS is affordable for both startups and established businesses since customers only pay for the resources they actually utilise. The Amazon Management Console provides an easy-to-use web-based interface to manage and track your resources.
The complete cloud computing platform provided by Amazon is called Amazon Web Services (AWS) Cloud. It offers a comprehensive range of cloud services that let people and companies create, deploy, and manage infrastructure and applications on a scalable and adaptable platform.
The Amazon Web Services (AWS) Management Console is a web-based totally interface that serves because the critical platform for customers to get admission to and manipulate their AWS assets. It presents a big range of cloud services, which include computing, storage, databases, networking, and greater. With its consumer-friendly dashboard, customers can without difficulty create, configure, and monitor assets like Amazon EC2 instances, Amazon S3 buckets, and Amazon RDS databases.
Security is a top priority in the AWS Management Console, providing multi-thing authentication and identity and get right of entry to management (IAM) to safeguard AWS debts and sources from unauthorized get admission to. This ensures that customers have control over who can get right of entry to and manipulate their cloud sources.
The console's accessibility from any web browser and the supply of a cellular app allow users to control their AWS infrastructure on the cross. Whether from a computing device or a cell device, customers can effectively reveal and manage their cloud assets, making AWS a versatile and convenient cloud computing answer.
Amazon CloudFront is a content material delivery network (CDN) offered with the aid of Amazon Web Services (AWS). It allows companies to distribute their content, inclusive of internet site belongings, films, pix, and other static or dynamic content, to customers worldwide with low latency and high statistics transfer speeds.
CloudFront works by means of caching content in side places placed across exclusive areas globally. When a person requests content, CloudFront serves it from the nearest aspect area, reducing the time it takes to load the content material.
It seamlessly integrates with different AWS services, making it easy to supply content material stored in Amazon S3 buckets or generated dynamically through Amazon EC2 or other origins. CloudFront also helps popular media streaming protocols for turning in stay and on-demand video content material.
Amazon Simple Queue Service (Amazon SQS) is a completely controlled message queuing carrier furnished through Amazon Web Services (AWS). It allows decoupling of disbursed systems by means of allowing additives to talk asynchronously via the trade of messages.
SQS queues act as transient garage for messages, permitting one issue to ship messages to the queue and some other component to retrieve and manner the ones messages. This decoupling complements device resilience and scalability.
SQS affords two kinds of queues: Standard Queues and FIFO (First-In-First-Out) Queues. Standard Queues provide excessive throughput and best-attempt message delivery, at the same time as FIFO Queues assure strict ordering and precisely-once processing of messages.
The service is fantastically reliable and redundant, with information automatically replicated across more than one availability zones to make certain sturdiness and availability. Additionally, AWS manages the underlying infrastructure, allowing users to attention on building applications with out demanding about dealing with the messaging system.
Amazon Simple Notification Service (Amazon SNS) is a totally controlled messaging provider furnished by using Amazon Web Services (AWS). It enables the sending and receiving of messages among dispensed packages or microservices.
With Amazon SNS, builders can publish messages to subjects, which act as communique channels. Subscribers, which includes programs or endpoints, can then acquire these messages through distinct protocols, which include HTTP, HTTPS, e mail, SMS, and cell push notifications.
Amazon SNS helps fan-out messaging, allowing a unmarried message to be sent to a couple of subscribers simultaneously. This makes it best for broadcasting notifications to a huge quantity of recipients.
Advantages of AWS in Dubai
The popularity of AWS in Dubai can be attributed to several advantages it offers to businesses. Firstly, AWS provides unparalleled scalability and flexibility, enabling companies to adjust their computing resources based on demand. 
This not only optimizes costs but also enhances performance during peak times. Secondly, Amazon Web Services pay-as-you-go model ensures cost-effectiveness, as businesses only pay for the resources they consume. Additionally, AWS prioritizes security and compliance, adhering to industry best practices and regulatory requirements.
AWS has made its mark in various industries across Dubai. E-commerce and retail companies are using AWS to handle unpredictable traffic spikes, ensuring a seamless shopping experience for their customers. Financial services organizations benefit from AWS's secure and compliant cloud infrastructure to process sensitive data. 
Healthcare and life sciences institutions are utilizing AWS's powerful analytics and machine learning tools for research and patient care. Moreover, startups and small to medium-sized enterprises (SMEs) find AWS's flexible pricing models ideal for their evolving business needs.
AWS Partner Network in Dubai
The Amazon Web Services Partner Network (APN) plays a crucial role in supporting AWS customers in Dubai. APN consists of consulting partners, technology partners, and managed service providers who offer expertise in designing, migrating, and managing workloads on Amazon Web Services . These partners collaborate with businesses to understand their unique requirements and provide tailored solutions to maximize the benefits of Amazon Web Services.
One such reliable partner in Dubai is Alpha Capital. We are a prominent member of the AWS Partner Network, offering top-notch cloud consulting, migration, and management services. With our team of certified professionals, Alpha Capital understands the local market dynamics and the specific needs of businesses in Dubai. We work closely with clients, providing personalized solutions to ensure a seamless migration to the AWS cloud and optimized performance of workloads.
AWS Training and Certification in Dubai
To fully utilize the capabilities of AWS, it is essential for businesses to invest in training and certification for their IT teams. AWS offers a comprehensive training program that covers various aspects of cloud computing. In Dubai, businesses can access AWS training resources, workshops, and certification exams to upskill Our workforce and build expertise in cloud technologies.