Enhance monitoring efficiency with Hikvision NVR 8 Channel, ensuring seamless, reliable surveillance for comprehensive security solutions.
The Hikvision NVR 8 Channel is a reliable solution for seamless video surveillance. With the capacity to handle up to 8 channels, it ensures efficient recording and playback of your security footage. This NVR simplifies the management of connected cameras, providing a user-friendly interface for effortless monitoring. Its functionality makes it ideal for residential and small business security needs. Hivision NVR 8 channel a dependable video recording solution.
Different Types of Hikvision NVR
Explore the diverse range of Hikvision NVRs to find the perfect fit for your surveillance needs. From compact models suitable for small setups to high-capacity options catering to extensive camera networks, our NVR lineup offers versatility. Choose from various channel options, ensuring compatibility with your specific camera count.
Hikvision NVR 4 Channel
Hikvision NVR 8 Channel
Hikvision NVR 16 Channel
Hikvision NVR 32 Channel
Hikvision NVR 64 Channel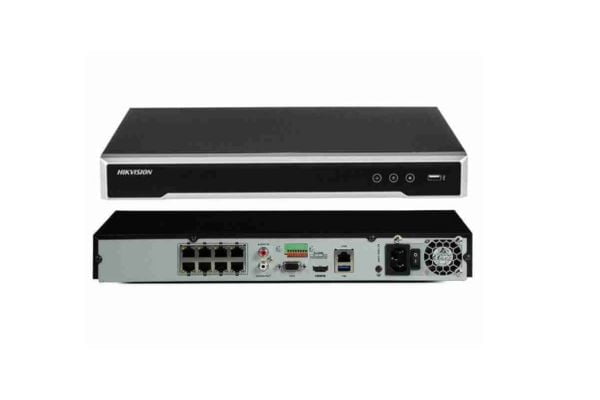 The Hikvision NVR 8 Port PoE is a practical and straightforward solution for video surveillance. Featuring eight Power over Ethernet (PoE) ports, it simplifies the setup by delivering power and data through a single cable for compatible cameras. This NVR ensures a seamless recording experience for your security footage, making it suitable for various applications.
32 Channel NVR Camera System
Discover the power of the 32-channel NVR Camera System for comprehensive surveillance. This system effortlessly handles up to 32 channels, ensuring thorough coverage for your security needs. With high functionality, it simplifies camera management and facilitates easy monitoring. Ideal for diverse settings, from homes to businesses, this system guarantees efficient video recording and playback.
The Hikvision ANPR NVR is a practical solution for automatic license plate recognition. Designed for simplicity, this NVR seamlessly integrates with your surveillance system, capturing and storing license plate information effortlessly. With user-friendly features, it facilitates efficient monitoring and retrieval of critical data. Ideal for various applications, from parking lots to security checkpoints, the Hikvision ANPR NVR ensures reliable performance without unnecessary complexity.
Hikvision 16 Channel NVR With 4 Sata Port
The Hikvision 16 Channel NVR with 4 SATA ports is a practical choice for comprehensive video surveillance. Offering ample storage capacity with its 4 SATA ports, this NVR accommodates multiple hard drives for extended recording periods. With 16 channels, it efficiently manages and records footage from connected cameras. The straightforward design ensures easy setup and user-friendly operation, making it suitable for various security applications.
Hikvision DS 7716ni k4 NVR
Up to 16-ch IP camera inputs
H.265+/H.265/H.264+/H.264 video formats
Up to 2-ch@8 MP/4-ch@4 MP/8-ch@1080p decoding capacity
Up to 160 Mbps incoming bandwidth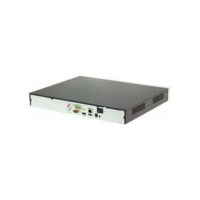 Up to 16-ch IP camera inputs.
H.265+/H.265/H.264+/H.264 video formats.
Up to 2-ch@8 MP or 4-ch@4 MP or 8-ch@1080p decoding
capacity.
1 HDMI and 1 VGA interface, both interfaces support.
Hikvision 16 Channel NVR DS-7616NXI-K2
16-channel Network Video Recorder (NVR)
Supports resolutions up to 8MP with efficient H.265+ compression
Multiple hard drive bays for secure video storage
Built-in video analytics for intelligent surveillance
Up to 16 channel IP cameras can be connected
Up to 12 MP high-definition live view, storage and playback
2 HDMI (different source) and 2 VGA (different source) interfaces
8 HDD can be used for continuous video recording