CCTV Camera Solutions in Dubai
Discover State of the Art CCTV Camera in Dubai for Enhanced Security and Surveillance.
How We Enhance Security With CCTV Camera in Dubai
At Alpha Capital Security Systems LLC we take your safety seriously. Our CCTV camera solutions are designed to enhance security in Dubai and ensure peace of mind. With our expertise, you can experience a new level of protection for your home, business, or any property. We offer a wide range of high-quality cameras and surveillance equipment, ensuring that you get the perfect fit for your security requirements. Our expert team will work closely with you to install and configure the CCTV system to meet your unique needs.
Components of CCTV Surveillance Camera
NVR/DVR
CCTV Cameras
Internal Hard Drive
Router/Modem
Monitors
NVR/DVR
NVR stands for (Network video recording) NVRs record and store video footage from connected IP cameras. They support various recording modes, such as continuous, scheduled, or motion-activated recording. it is connected to IP cameras through Cat6 cables.
DVR (Digital Video Recorder) It is responsible for recording, storing, and managing the video footage captured by your CCTV cameras and connected through RJ59 cables. Different port numbers as given below.
NVR 4 Channels
NVR 8 Channels
NVR 16 Channels
NVR 32 Channels
DVR 4 Channels
DVR 8 Channels
DVR 16 Channels
DVR 32 Channels
CCTV Cameras
Internal Hard Drive
Router/Modem
Monitors
Smart Integration
Professional Support
Easy Installation
Weatherproof Design
Day and Night Vision
High-Resolution Imaging
Remote Viewing
Customizable Alerts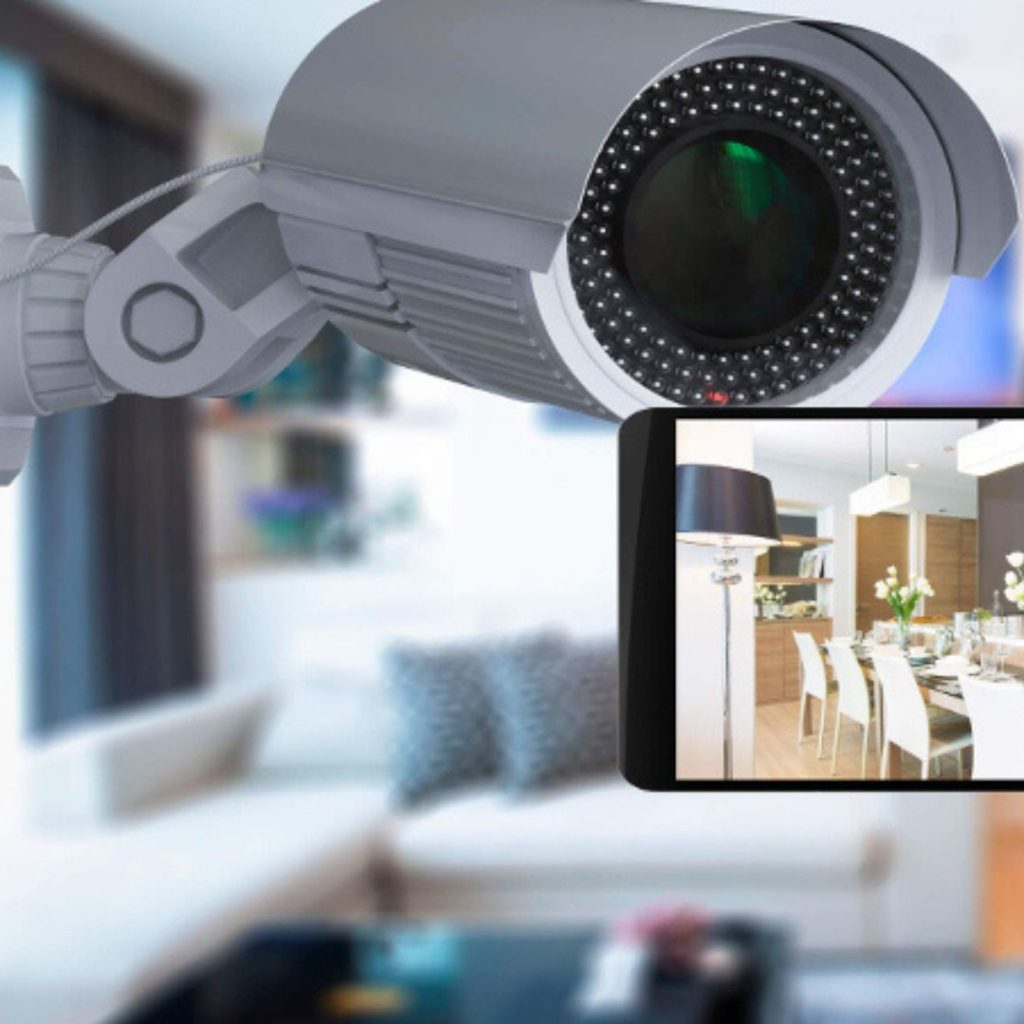 CCTV Camera For Home or Business
When it comes to CCTV camera for your home or business in Dubai, our company sets itself apart. Our competitive pricing is complemented by award-winning service, using only the finest materials, including top-notch video cables, leading CCTV camera brands, high-quality monitors, and advanced DVRs. Our clients recommend us to others because of the exceptional support we provide We're here to secure your peace of mind.
A home intercom system is a convenient way to communicate within your house. Hikvision and Panasonic offer reliable options. Hikvision intercoms are known for their cutting-edge technology, including video capabilities, clear audio, and smartphone integration for remote access. They provide security and convenience for your home.
Panasonic intercoms, on the other hand, offer simplicity and reliability. They have a user-friendly design with features like hands-free communication and door release functions. Panasonic intercoms are perfect for those who prefer straightforward easy-to-use systems. Choose the one that suits your needs for seamless communication in your home.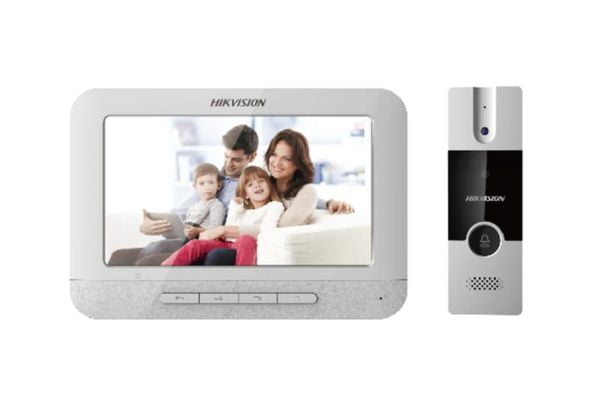 Quality CCTV System Provider in Dubai
Being recognized as a top-tier security solutions provider in Dubai is a testament to our commitment to quality. Establishing a strong reputation in this competitive market hasn't been easy, but we've persevered. We take pride in delivering exceptional IT services, catering to the needs of both small offices and large enterprises across the UAE. We want you to know that we aim to ensure your security needs are met with the utmost professionalism and expertise
Delivering Quality CCTV Service And Support
Alpha Capital Security Systems LLC is your trusted partner for top-quality CCTV systems in Dubai. With a decade of experience, we've installed over 6000 CCTV cameras, making us experts in safeguarding your property. Our cutting-edge solutions ensure comprehensive surveillance, providing peace of mind for businesses and homes. We offer a wide range of CCTV options, all designed to meet your specific security needs. Count on Alpha Capital Security Systems LLC for reliable, state-of-the-art CCTV solutions that ensure the safety and protection you deserve.
CCTV Camera installation Dubai UAE
When it comes to safeguarding your property in Dubai, CCTV camera installation is a must. Government regulations make it essential for both residential and commercial buildings. To meet quality standards, approval from Dubai's authorities is necessary. We ensure compliance, even in free trade zones. For top-notch CCTV systems, choose our affordable installation services. We simplify the process into three easy steps for your convenience in Dubai.
Regular CCTV maintenance is essential to ensure that your security system functions smoothly and effectively. Neglecting maintenance can lead to malfunctions, reduced image quality, or even complete system failure. Our professional CCTV maintenance services cover routine check-ups, cleaning, software updates, and hardware inspections. We'll keep your cameras, DVRs, and other components in top condition, ensuring your peace of mind. Don't wait for issues to arise schedule regular CCTV maintenance with us to protect your property and assets.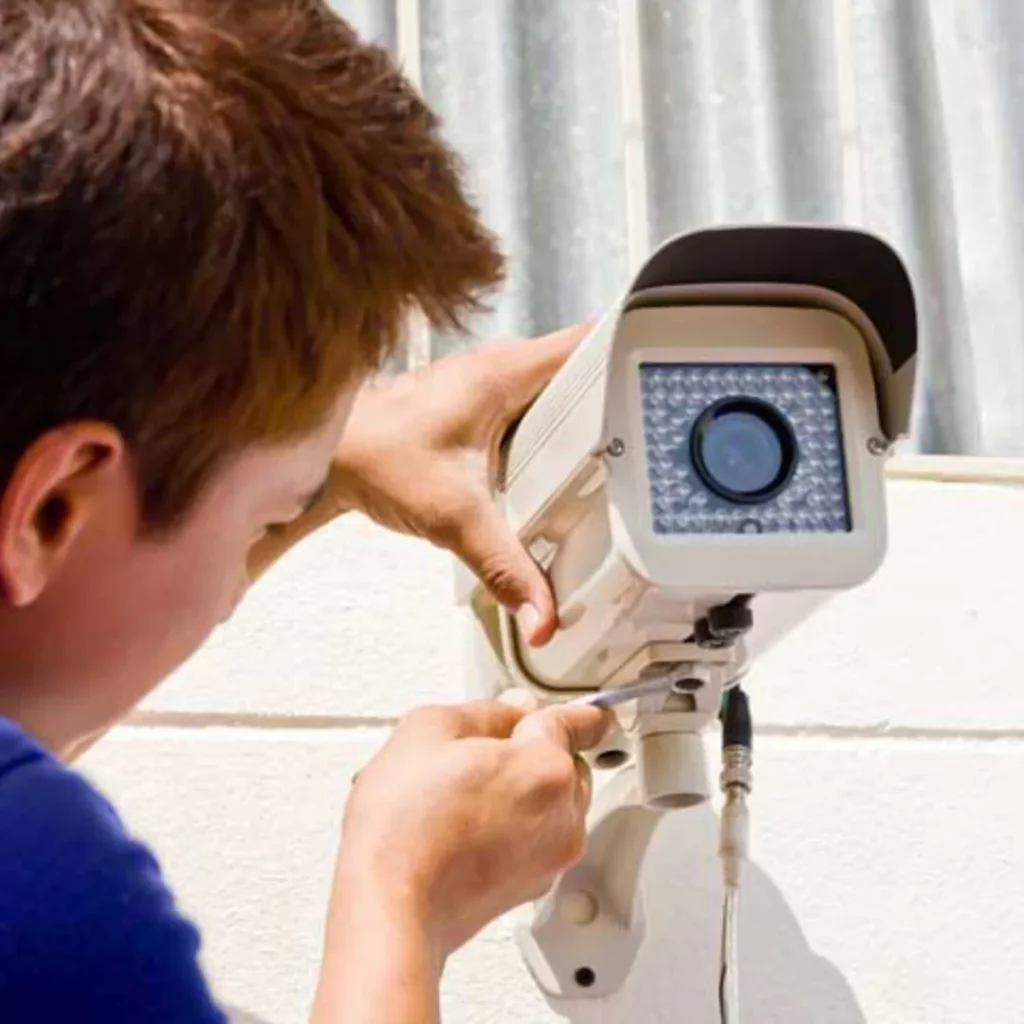 Our Best CCTV Camera installer in Dubai
Our top-notch CCTV camera installers in Dubai offer expert services to ensure your security needs are met. With years of experience, our team is dedicated to providing the best CCTV camera installation solutions. Trust us for reliable and professional service that guarantees your peace of mind.
The Most Commonly Installed CCTV Camera in Dubai
In Dubai, a wide range of CCTV camera types are commonly installed to meet various security and surveillance needs. Some of the most popular CCTV camera types include:
Dome Cameras: These cameras are discreet, versatile, and suitable for indoor and outdoor applications.

Bullet Cameras: Bullet cameras are ideal for long-range monitoring and come in weatherproof designs.

PTZ Cameras: Pan-tilt-zoom cameras allow remote control and offer extensive coverage.

Thermal Cameras: Used for night vision and heat detection, ideal for critical infrastructure.

License Plate Recognition (LPR) Cameras: Specialized for capturing license plate information.

Wireless Cameras: Provide installation flexibility and are often used in temporary setups.

Covert Cameras: Disguised as everyday objects for discreet surveillance.

IP Cameras: Network cameras with advanced features, suitable for remote access and monitoring.

Infrared Cameras: Designed for low-light and nighttime surveillance.

360-Degree Cameras: Capture panoramic views and are commonly used in large open spaces.
Alpha Capital is the best CCTV company in Dubai, specializing in CCTV security, CCTV solutions, CCTV home security, and CCTV for offices. Our services include CCTV installation, sales of high-quality CCTV products, and comprehensive security options. We offer a wide range of brands such as Axis CCTV, Samsung CCTV, Grandstream CCTV, Hikvision CCTV camera, Panasonic CCTV, Dahua CCTV, and CPPlus. With competitive prices and superior access to our partners, we stand out as the top CCTV Camera in Dubai, UAE. Choose Alpha Capital for reliable and cost-effective CCTV solutions.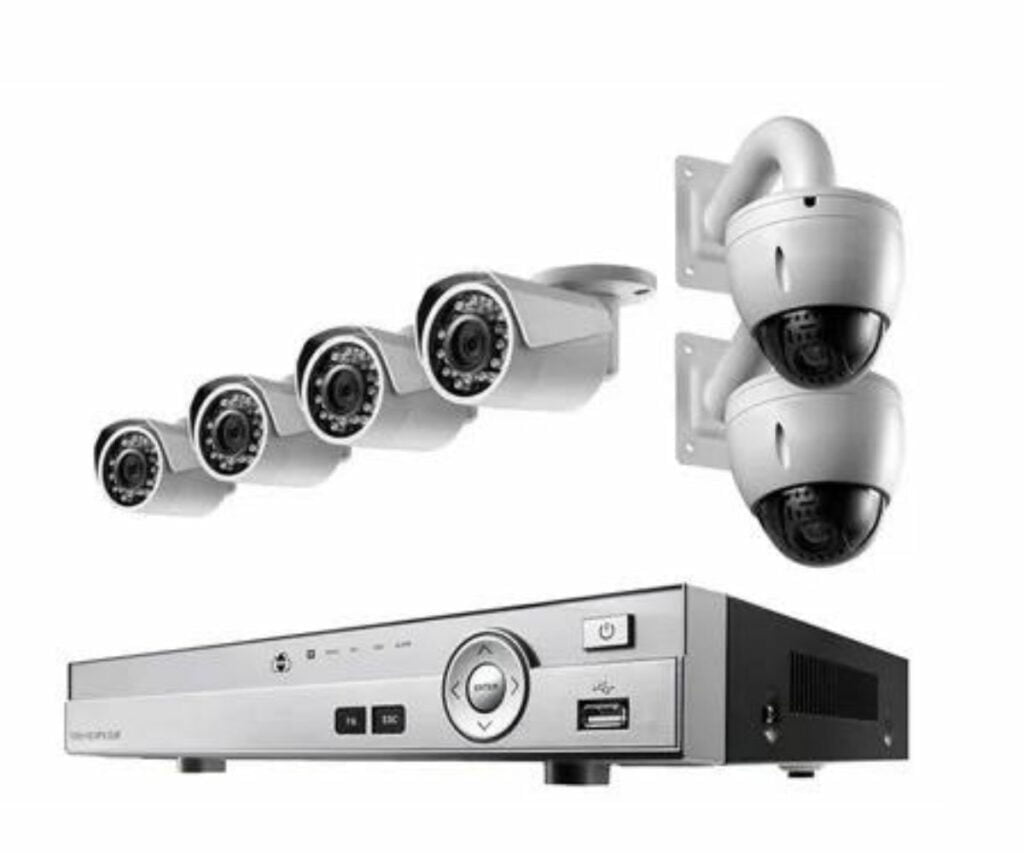 Alpha Capital Security System LLC offers a free consultant service in Dubai to help you identify and address your security concerns. Contact us today to schedule your consultation and protect what matters most.
When it comes to choosing CCTV camera brands there are several reputable options available in the market. Some well known brands include:
Hikvision: Known for their high-quality surveillance cameras and systems Hikvision is a popular choice for both residential and commercial applications.

Dahua: Dahua offers a wide range of security cameras and equipment, known for their reliability and performance.

Axis Communications: Axis is renowned for its innovative network cameras and video surveillance solutions.

Samsung: Samsung's security division offers a variety of CCTV cameras with advanced features.

Ezviz Camera: Consider the cutting-edge Ezviz camera, a top-notch surveillance solution. Ezviz offers a range of high-quality CCTV cameras designed to meet your security needs. Whether it's for your home or business