Secure Your Property with Hikvision WiFi Camera in Dubai
Experience unparalleled peace of mind and complete protection with an advanced Hikvision WiFi camera carefully placed and suitable for your Dubai home and business.
Hikvision WiFi Camera Solutions in Dubai
Hikvision wifi cameras are the best for surveillance solutions; they improve your home security. Hikvision cameras offer reliable security for your home or business. With easy installation and remote access through the Hik-Connect app, monitoring your property becomes effortless. Enjoy features like motion detection and customizable settings tailored to your needs.
Hikvision WiFi Camera Price in Dubai
S.No
Description
Quantity
Unit Price AED
Total Price (AED)
1
Hikvision 16 Channel 4 Sata NVR 1 Year Warranty
1
1250.00
1250.00
2
Hikvision WiFi Camera 2.8mm 4.0MP DS2CD1143G0-I 1 Years Warranty
10
255.00
2550.00
3
Hikvision 8 port POE Switch 1 Year Warranty
1
295.00
295.00
4
Cat6 Gigabit Cable Roll
3
295.00
885.00
5
HDD Surviellance 6TB 1 Year Warranty
4
690.00
2760.00
6
Cat6 Gigabit Patche
1
60.00
60.00
7
Cat6 Cable Manager
1
65.00
65.00
8
Cat6 Gigabit Patch Cord 1 meter
10
6.50
65.00
9
Installation and Configuration of Cameras with 1 Month Support
10
60
600
Toltal
7,280.00
We offer the latest IP cameras that provide excellent security for your home or business. They're easy to install and come with user-friendly features, making it simple to monitor your property. These cameras have advanced features, like high-quality video and the ability to check in remotely using the Hik-Connect app, so you can keep an eye on things from anywhere. Whether you need cameras for your home or business in Dubai, Hikvision IP cameras are the reliable choice.
If you are looking for a security camera that delivers clear and sharp images, you might want to consider the Hikvision 4MP IP Camera. This camera has a 4-megapixel resolution that can capture every detail of your environment. It is also easy to install and operate, making it suitable for both residential and commercial settings. You can access the live feed from anywhere using the Hik-Connect app, giving you constant reassurance. The Hikvision 4MP IP Camera is a trustworthy option to improve your security and monitor your surroundings with ease.
Hikvision Camera 2CD1043G0-I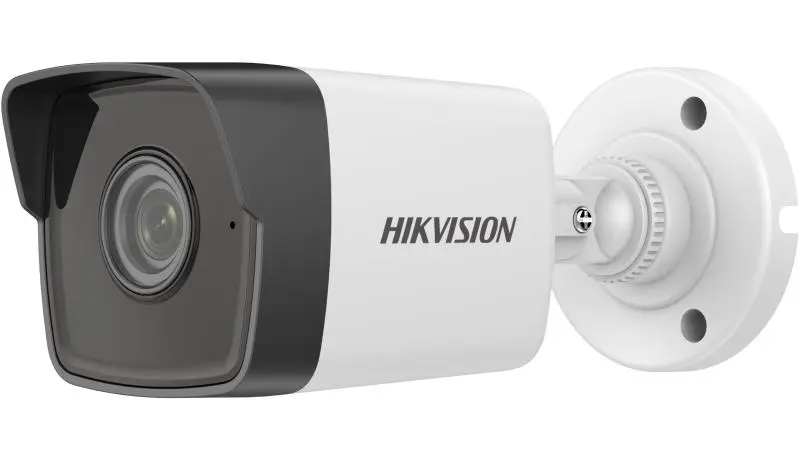 you might want to choose the Hikvision Camera 2CD1043G0-I. This camera has high-resolution imaging and advanced features that guarantee crisp and clear video footage. It is suitable for both residential and commercial purposes, and it is simple to set up and use. You can easily access the live feed from anywhere using the Hik-Connect app. The 2CD1043G0-I is a dependable surveillance camera that offers you a sense of security and a clear view of your surroundings with its excellent performance.
Alpha Capital Security System LLC offers a free consultant service to help you identify and address your security concerns. Contact us today to schedule your consultation and protect what matters most.
We specialize in installing Hikvision Outdoor Cameras. These cameras are ideal for monitoring the outdoor areas of your home or business. They are tough, built to resist different weather conditions, and made to endure the elements. With our installation expertise, you can have peace of mind knowing that your property is well-protected. Keep an eye on your outdoor spaces and enhance your security with Hikvision Outdoor Cameras.
How much do Hikvision WiFi cameras cost in Dubai?
The price of Hikvision WiFi cameras in Dubai varies depending on the model, features, and retailer. However, you can expect to pay anywhere from AED 150 to AED 1,000 for a high-quality Hikvision WiFi camera.
Hikvision iVMS-4200 is a user-friendly software that helps you manage and view your Hikvision surveillance cameras and systems. With this software, you can easily access and control your cameras, playback recorded footage, and set up various security features. It's a handy tool for keeping an eye on your property, whether it's for your home or business, providing you with a convenient way to ensure security and peace of mind.
What are the benefits of using Hikvision WiFi cameras in Dubai?
Hikvision WiFi cameras offer a wide range of benefits for homeowners and businesses in Dubai, including:
Enhanced security: Protect your property and loved ones with high-quality surveillance footage from Hikvision WiFi cameras.
Remote monitoring: Stay connected to your home or business from anywhere in the world with Hikvision's mobile app.
Easy installation: Hikvision WiFi cameras are easy to install and set up, even for those with no technical experience.
Advanced features: Enjoy a variety of advanced features, such as night vision, motion detection, and two-way audio.