security camera installation in Dubai
Our premier home security camera installation service in Dubai is here to serve you. We understand the value of safety and peace of mind when it comes to your home. Our expert technicians are here to provide you with top-quality security camera installation that is tailored to your needs and designed to keep your property secure. With the latest technology and seamless installation, we ensure that your home is protected around the clock. Contact us today to take the first step towards a safer and more secure home in Dubai. Your safety is our priority.
Home Security Camera Installation And Its Solutions
Enhance the safety and security of your property with our expert security camera installation services in Dubai. At Alpha capital security systems LLC we offer tailored solutions to meet your specific needs, ensuring you have eyes on what matters most. Our team of experienced technicians will work closely with you to design and install security camera system that suits your requirements. Whether you need surveillance for your home, business, or any other property, we have you covered. Our seamless installation process minimizes disruption and maximizes coverage, ensuring your security system is fully optimized. We are committed to your safety, offering ongoing customer support to address any questions or concerns.
CCTV Camera Installation in Dubai Price
S.No
Description
Quantity
Unit Price AED
Total Price (AED)
1
Hikvision 16 Channel 4 Sata NVR 1 Year Warranty
1
1250.00
1250.00
2
Hikvision Indoor Fixed Dome IP Camera 2.8mm 4.0MP DS2CD1143G0-I 1 Years Warranty
10
255.00
2550.00
3
Hikvision 8 port POE Switch 1 Year Warranty
1
295.00
295.00
4
Cat6 Gigabit Cable Roll
3
295.00
885.00
5
HDD Surviellance 6TB 1 Year Warranty
4
690.00
2760.00
6
Cat6 Gigabit Patche
1
60.00
60.00
7
Cat6 Cable Manager
1
65.00
65.00
8
Cat6 Gigabit Patch Cord 1 meter
10
6.50
65.00
8
Installation and Configuration of Cameras with 1 Month Support
10
60
600
Toltal
7,280.00
CCTV Installation Packages: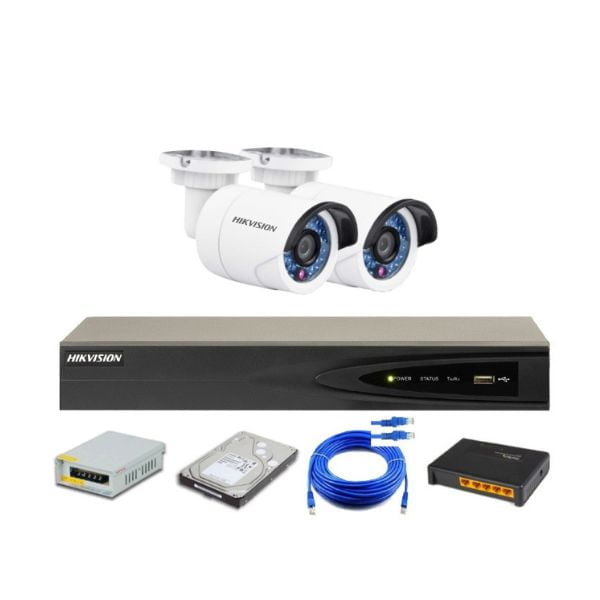 2 CCTV Camera Packages Hikvision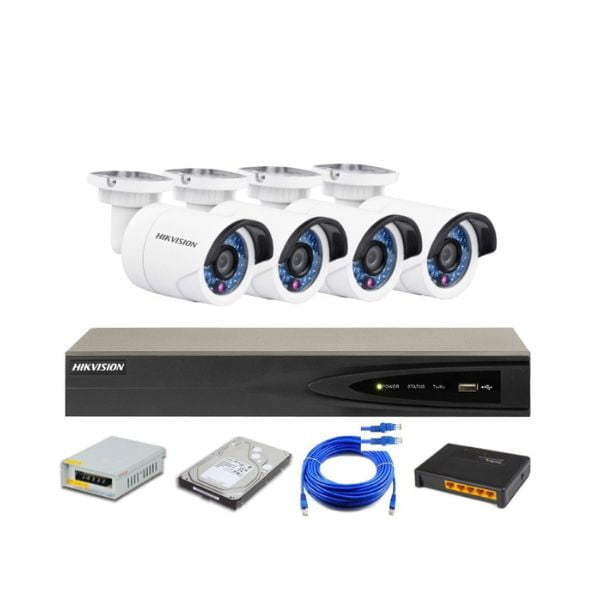 4 CCTV Camera Packages Hikvision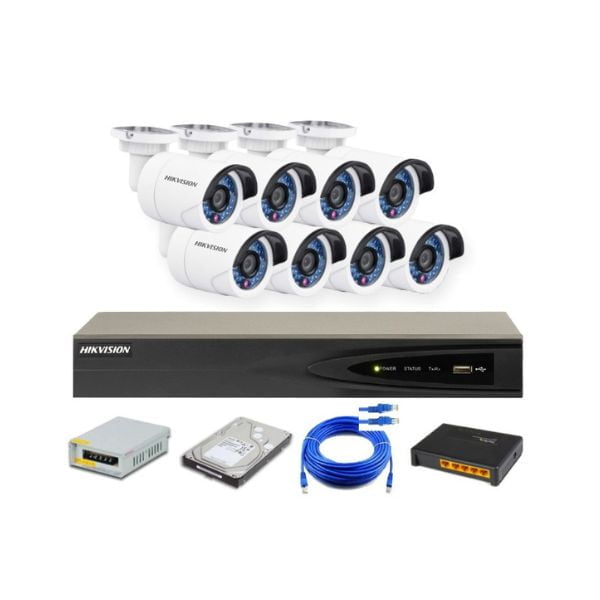 8 CCTV Camera Packages Hikvision
Alpha capital security systems LLC offers surveillance systems to secure your home or business. we provide expert installation, maintenance, and support services. Our CCTV cameras are equipped with advanced features like high-resolution imaging and remote access, ensuring you have peace of mind wherever you are. Whether it's for security, monitoring, or compliance needs, our tailored solutions cater to your specific requirements. Trust us to deliver reliable and cost-effective home security camera installation solutions in Dubai, backed by our commitment to your safety and security.
The cost of a home security camera installation in Dubai, like in any other location, can vary widely depending on several factors such as the brand, model, features, and the installation requirements. In Dubai, you can find a wide range of CCTV cameras to suit different budgets and needs. Here are some general price ranges as of my last knowledge update in September 2021:
Entry-Level CCTV Cameras: These are basic cameras with limited features. They can cost anywhere from 200 AED to 500 AED or more.

Mid-Range CCTV Cameras: These cameras offer better resolution and additional features such as night vision. Prices typically range from 500 AED to 1,500 AED.

High-End CCTV Cameras: High-quality cameras with advanced features like PTZ (Pan-Tilt-Zoom), high-resolution imaging, and more can range from 1,500 AED to several thousand AED per camera.

Installation Costs: You should also consider the cost of home security camera installation, which can vary based on the complexity of your setup and whether you hire a professional installer
Yes, CCTV (Closed-Circuit Television) cameras can work in the dark or low-light conditions, thanks to various technologies designed for night vision. Night vision capabilities are important for surveillance systems to provide 24/7 monitoring. There are primarily two types of night vision technologies used in CCTV cameras:
Infrared (IR) Night Vision: Many CCTV cameras are equipped with infrared LEDs that emit infrared light, which is invisible to the human eye but can be detected by the camera's sensor. When it gets dark, the IR LEDs automatically turn on, illuminating the area with infrared light. This allows the camera to capture clear black and white images or video in low-light or complete darkness.
The profitability of CCTV (Closed-Circuit Television) installation can vary depending on several factors, including your location, market demand, competition, and your business model.