Solar Powered Security Camera
Solar cameras have flexible security powered by sunlight for continuous surveillance, ensuring your outdoor property's safety and peace.
Our solar power camera solutions offer sustainable and efficient surveillance. They use sunlight to power cameras, reducing the need for traditional power sources. This eco-friendly approach ensures continuous monitoring without high energy costs. outdoor solar power camera is designed for simplicity and reliability. It harnesses sunlight to operate without the need for wiring or electricity, making it a cost-effective and eco-friendly choice for outdoor security.
solar camera comes equipped with essential features for practical outdoor surveillance. It operates using solar power, eliminating the need for external power sources or frequent battery changes. With high-resolution video quality, it captures clear images day and night. Easy setup and remote access make monitoring convenient. The camera is built to withstand various weather conditions, ensuring durability. Motion detection and mobile alerts keep you informed of any activity. Our solar camera offers a hassle-free solution for reliable, eco-friendly outdoor security.
Flexible Viewing Angles – PTZs, PT, Varifocal, and more view from any angle and get expanded video coverage.
Flexible deployment – The integrated design with 4G/Wi-Fi simplifies installation, cutting down on time and costs. Additionally, built-in eMMC/SSD storage reduces overall system weight, enhancing flexibility.
Designed for a Variety of Scenarios
Various scenarios – Versatile applications include ANPR, AcuSense, radar, PIR detection, and more, accommodating diverse intelligent functions across different settings.
All-day protection – Continuous safeguarding with 24/7 color imaging, ensuring day and night protection.
Reliable energy storage – Extended battery life and minimal power usage guarantee uninterrupted operation. Power concerns become a thing of the past.
Consistent reliability – With anti-corrosion features and an IP67 rating, it ensures steadfast performance even in rainy, dusty, and corrosive conditions.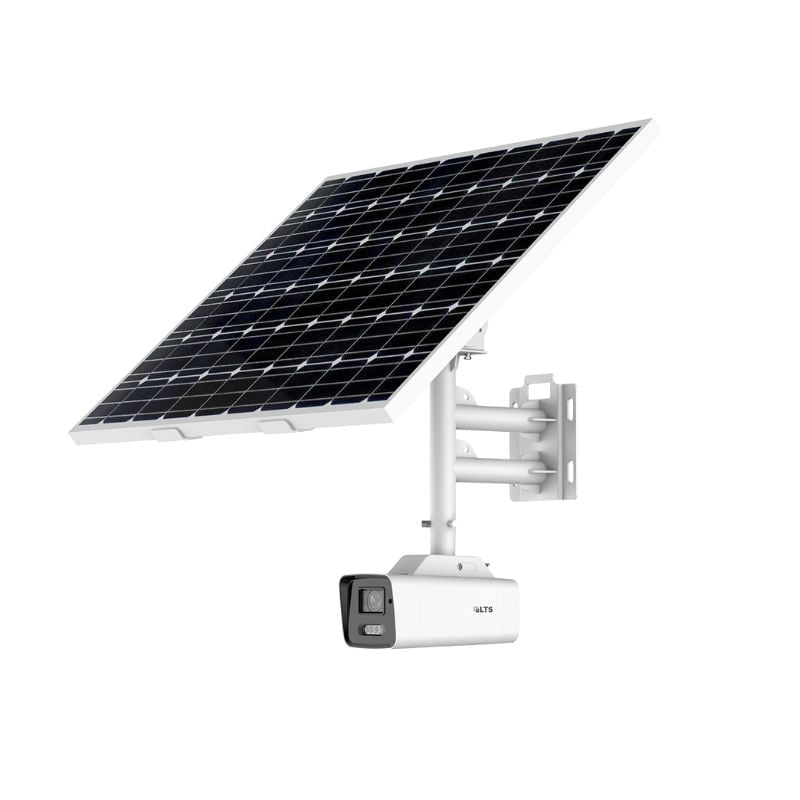 Solar Camera – Hikvision 4MP Solar Powered Security Camera
Hikvision 4MP Solar Camera
Model: DS-2XS2T41G0-ID/4G/C04S05
Detects the human body through PIR technology
Standalone with built-in solar panel and battery
High-quality 4MP resolution imaging
Supports 4G SIM, no Wi-Fi required
Efficient H.265+ video compression
850 nm IR wavelength for night vision
Applications of Solar Camera
Farmslands
Farms cover large areas without clear boundaries, making it tough to monitor everything, especially without electricity or internet. Hikvision's solar cameras assist farmers in watching for trespassers and getting alerts if animals stray.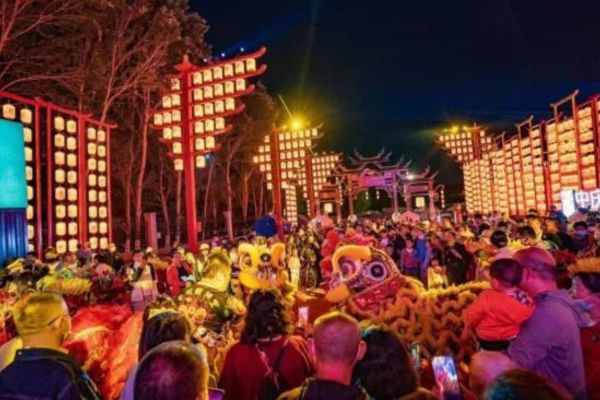 Festivals
Festivals can be multi-day, once-a-year events. Traditional security setups can be costly and less effective. Hikvision solar cameras are perfect for festivals they're quick to set up and super flexible.
Highways
Highways can run through remote areas, making on-site checks expensive. But they're vulnerable to damage and theft. Hikvision solar cameras act as vigilant guards, protecting the property and ensuring it works smoothly.
Forests
Forests, full of trees and water, make it hard to use wired devices. Hikvision solar cameras are eco-friendly and help with animal safety, fire detection, and overall security in remote forest area