Wireless Camera For Surveillance Solution in Dubai
What is a wireless CCTV Camera? A wireless camera for home is a security or surveillance camera that communicates data, such as video and sometimes audio, without the need for physical cables. It connects to a network or receiver using wireless technology, typically Wi-Fi, to transmit footage and other information. Wireless cameras are commonly used for home and business security, offering flexibility in placement and remote monitoring capabilities. Looking for a reliable surveillance solution in Dubai. Our wireless cameras provide excellent security without the need for messy wires. Our cameras come equipped with high-definition video quality and night vision capabilities, ensuring clear footage day and night. Whether it's for your home or business.
Wireless Camera For Home Security
A wireless camera for home enhances your security effortlessly It helps protect your home by recording video footage without the need for physical wires. It's easy to set up and offers clear video quality day and night. If it detects motion, it sends you alerts, and you can check the camera feed remotely on your phone or computer. This type of camera is a practical and affordable way to enhance your home security.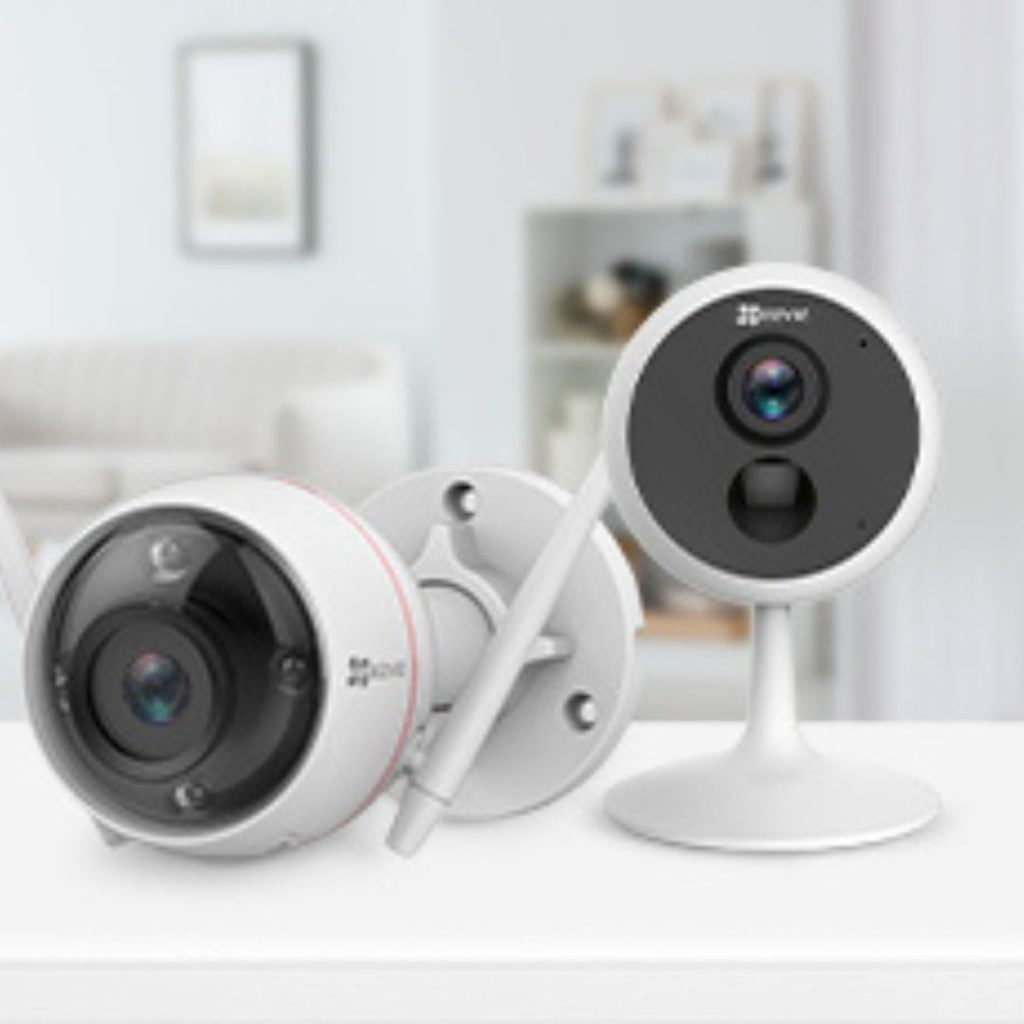 Our Wireless Camera Solutions
Our wireless camera solutions offer simple effective ways to enhance security. These cameras work without wires making setup easy. They provide clear video day and night and send alerts if they detect motion. You can view the camera feed remotely on your phone or computer. Affordable and straightforward our solutions make it easy to monitor your property ensuring peace of mind.
The wide variety of CCTV cameras available in the market. there is a range of solutions available for every industry.
Due to this extensive selection deciding on the suitable CCTV camera for your business can be a challenging task.
Indoor Wireless Cameras
Outdoor Wireless Cameras
Battery-Powered Wireless Cameras
Solar-Powered Wireless Cameras
Wireless PTZ Cameras
Wireless Doorbell Cameras
An indoor wireless camera is a security camera that designed for use inside buildings or enclosed spaces. These cameras offer a convenient and flexible solution for monitoring and enhancing security within homes, offices, retail stores, and various indoor environments. Indoor wireless cameras connect to your Wi-Fi network, eliminating the need for physical cables and allowing remote access via smartphones or computers. Many indoor wireless cameras provide clear and detailed video footage, allowing you to monitor your space effectively.
An outdoor wireless camera for home is a security camera designed specifically for use in outdoor environments. These cameras are built to withstand various weather conditions and provide surveillance and security for the exterior areas of homes, businesses, and other outdoor spaces. Outdoor cameras are designed to be weatherproof or weather-resistant, allowing them to function in rain, snow, heat, and other outdoor elements.
Wireless Camera Accessories
Camera Lens
Image Sensors
Proessors
Wireless Transmitter
Power Source
Antenna
Microphone
Storage
Camera Lens
The lens captures images and videos. The quality of the lens affects the camera's image clarity.
Image Sensors
Proessors
Wireless Transmitter
Power Source
Antenna
Microphone
Storage
Wireless CCTV Camera Prices
| Wireless Camera Type | Service Package | Description | Price Range (AED) |
| --- | --- | --- | --- |
| Dome Camera | Basic Home Package | Includes 2 dome cameras for indoor security. | 1,500 - 3,600 |
| Bullet Camera | Standard Home Package | 4 outdoor bullet cameras for comprehensive surveillance. | 2,800 - 8,800 |
| PTZ Camera | Premium Home Package | 8 PTZ cameras with pan, tilt, and zoom capabilities for extensive monitoring. | 5,000 - 28,000 |
| Dome Camera | Small Business Package | 4 dome cameras suitable for business premises. | 3,200 - 7,200 |
| Bullet Camera | Medium Business Package | 8 bullet cameras offering outdoor security coverage. | 6,000 - 17,600 |
| PTZ Camera | Large Business Package | Comprehensive surveillance with 16 PTZ cameras. | 10,500 - 56,000 |
Popular Wireless Camera Brands
Wireless Camera for Business Security
A wireless camera for business security is specifically designed to enhance the security of commercial establishments. These cameras offer a wireless solution reducing the need for complex wiring and facilitating easy installation. Key features and benefits of wireless cameras for business security include.
Two-Way Audio
Cloud Storage
Night Vision
Remote Monitoring
Wide-Angle Coverage
Motion Detection
Wireless Camera Guidelines and Regulations
Guidelines and regulations governing wireless cameras are essential to ensure lawful and responsible use, both in residential and commercial settings. These regulations encompass aspects such as privacy, data protection, and adherence to local laws. Staying informed about the specific guidelines in your region and following best practices in wireless camera usage is crucial to ensure lawful and ethical surveillance practices.