2MP AHD CCTV Camera Outdoor
Our 2MP AHD CCTV camera outdoor surveillance is the perfect solution for safeguarding your premises. Alpha Capital Security Systems offers a cutting-edge camera designed to withstand the challenging outdoor conditions while delivering high-quality video footage.
With a resolution of 2 megapixels, this camera captures well-done and well-spoken images, ensuring that every detail is captured with precision. Whether it's monitoring your home, office, or any outdoor area, our camera provides unrenowned video clarity, permitting you to closely monitor activities and identify potential threats.
Designed to withstand harsh weather conditions, our 2mp ahd cctv camera outdoor is built with durability in mind. It is weatherproof and equipped with features such as a sturdy housing and protective seals, ensuring reliable performance even in extreme temperatures, rain, or snow.
2MP AHD CCTV Camera Price in Dubai
| Brand | Model | Price (AED) |
| --- | --- | --- |
| Hikvision | DS-2CE16C0-I(F)3 | 150 |
| Dahua | HAC-HFW1230S1-S5 | 125 |
| EZVIZ | C3W | 115 |
| Imou | Cue 2 Lite | 100 |
| Imou | Ranger 2 | 150 |
| Samsung | SNB-1601 | 180 |
OSD stands for On-Screen Display. It is a screen that can be viewed on the camera itself to change its settings. The OSD menu usually includes choices for things like brightness, contrast, color intensity, white balance, and exposure. It may also include choices for more advanced features, such as motion recognition, night vision, and video settings.
2MP AHD CCTV camera outdoor
A 2MP AHD CCTV camera outdoor is a security camera that uses AHD (analog high definition) technology to give high-quality video images. AHD cameras are compatible with current video CCTV systems, so you can change to AHD without having to update your entire system.
Here are some of the perks of using a 2MP AHD CCTV camera outdoor:
High-quality video footage: 2mp AHD cctv camera outdoor give video footage with a resolution of up to 2MP, which is significantly better than the resolution of normal analog cameras. This means that you can record more information in your video images, making it easier to identify people and things.
Long communication lengths: AHD cams can send video pictures over long distances without loss of quality. This makes them great for use in big business and industrial buildings.
Easy installation: AHD cameras are easy to setup and use. They are compatible with current analog CCTV systems, so you can update to 2mp AHD cctv camera outdoor without having to change your entire system.
Key Features of a 2MP AHD CCTV Camera for Outdoor
High-Definition Resolution: The camera offers a resolution of 2 megapixels, providing clear and detailed video footage for effective surveillance.
Weatherproof Design:
The camera is waterproof and made to survive outside circumstances, shielding it from rain, dust, and the coldest temperatures.
Night Vision Capability: Equipped with infrared (IR) LEDs, the camera provides spanking-new night vision, permitting for surveillance in low-light or well-constructed darkness.
Wide-Angle Lens: A large-angle lens on the camera reduces hiding areas and provides full visibility of the external region by capturing a wider field of view.
Motion Detection: This full-length enables the camera to sniff any movement within its field of view, triggering alerts and recording video when motion is detected, thus enhancing security.
Remote Access: Practically anywhere there is an internet connection, users may use a smartphone, PC, or tablet to see live or previously recorded video from a camera.
Compatibility: The camera is uniform with AHD surveillance systems, making it easy to integrate into existing setups without the need for wide-stretching modifications.
Durability: Designed to be durable and reliable, the camera is synthetic with sturdy housing and protective seals to withstand outdoor elements and ensure long-term performance.
Easy Installation: The camera is designed for easy installation, simplifying the setup process and saving time.
Customizable Settings: Users may alter the camera's functionality to meet their own needs by using capabilities like picture modifications, security concealment, and other adjustable settings.
Hikvision HD 1080P 2MP AHD CCTV Camera Day/NightVision
2 Megapixel high-performance CMOS
Analog HD output, up to 1080P resolution
True Day/Night
Smart IR
Up to 20m IR distance
IP66 weatherproof
Switchable TVI/AHD/CVI/CVBS
Hikvision 2mp AHD DS-2CE16C0T-IT3
2MP Resolution
Infrared Night Vision
Weatherproof Design
Wide Dynamic Range (WDR)
Smart IR Technology
Durable Build
Motion Detection
Day/Night Mode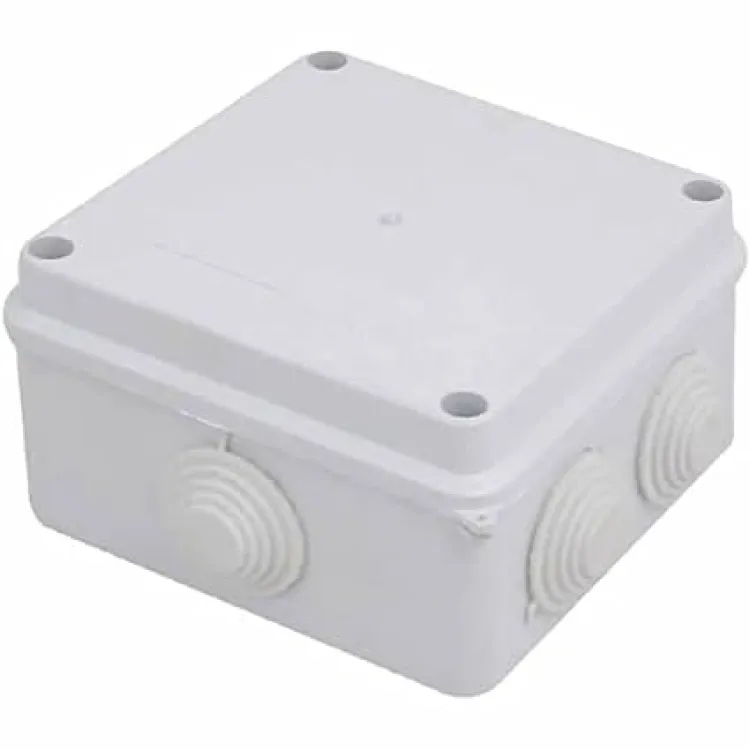 Waterproof Junction Box, Material: Plastic
Durable, Dust-proof, Waterproof, Weatherproof, Dimension: 4 X 4 Inch.
Designed for Outdoor & Indoor Use,
Weatherproof and Waterproof.
Well Protected from Rain and Water Splash Back,
Making Them Perfect for Joining Wires Inside.
Made of Durable Plastic Material.
Easy to Install and Easy to Use.
Installed quickly and easily to the ceiling or wall using the included screws
Multiple Output Channels
Voltage Regulation
Short Circuit Protection
Overload Protection
High Efficiency
Compact Design
Reliable Performance
Easy Installation
Wide Input Voltage Range
LED Indicators
Noise Filtering
Surge Protection
Sturdy Construction
Energy Efficiency
Low Heat Generation
"Secure your outdoor spaces with our high-performance 2MP AHD CCTV camera. Alpha Capital Security Systems offers durable and weatherproof outdoor cameras, delivering crystal-clear video footage for enhanced surveillance. Trust our trusted solutions to safeguard your premises effectively. Contact Alpha Capital Security Systems today for reliable and professional outdoor CCTV camera options."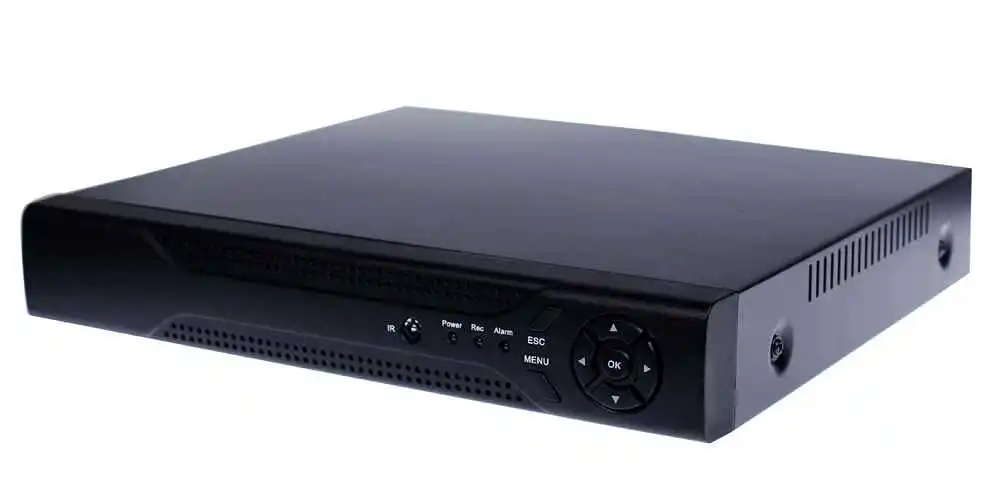 Video Resolution:

1080P

Supported Operating Systems:

Microsoft Windows 7

Model Number:

7004/8T-MH

Main processor:

4CH : Hi3521 8CH : HI3531

Encode capacity:

4CH AHD-H 1080P / 8CH AHD-H 1080P

Video output:

1ch VGA, 1ch HDMI

Audio Input:

4ch RCA

Audio output:

1ch RCA

Wireless:

3G, WIFI (extension via USB)
Brand Name:

BESDER

Technology:

AHD

Build-in HDD:

None

Video Input Interface:

BNC (1.0 Vp-p, 75Ω)

Hard Drive Size:

3.5"

Hard drive Interface Type:

SATA

Communication Interface:

RS485

Video Standard:

PAL

Power Source:

EU

Backup Type:

USB Flash Divers

Audio Input:

4 Channel

Supported Mobile Systems:

iPhone OS

Network Interface:

RJ45 10/100M

Alarm Action:

Email Photo

Audio Output:

1CH RCA

Video Output:

1CH HDMI 1920X1080 60Hz

IP Mode:

Static IP address

Dimention:

255mm(L)*225mm(W)*45mm(H)

Netweight:

970g

Resolution:

AHD-H FULL HD 1080P

Type:

4CH AHD DVR / 8CH AHD DVR 1080P
Digital Noise Reduction, or DNR, is a method used to remove unwanted visual noise from pictures. This technology is particularly useful for improving picture clarity in low-light situations and lowering data usage, which is helpful for storing. However, it's important to hit the right mix with DNR options. Excessive DNR can lead to motion fuzz, similar to what you'd see with a slow frame speed.
There are two main types of DNR: 2D and 3D. In 2D DNR, each frame is handled individually, while 3D DNR handles data across a series of frames, improving noise reduction over time.
Adjusting the DNR settings on your 2MP AHD CCTV camera outdoor is simple. You can view the settings through your UNV system by taking this path: Setup > Camera > Image. There, you can change the Digital Noise Reduction setting from 0 to 255. It's worth noting that UNV cameras usually employ 3D DNR, ensuring you receive the best possible Digital Noise Reduction performance.
Sara from Jumeirah: "I recently had Alpha Capital Security Systems LLC install their 2MP AHD CCTV camera for outdoor surveillance at my villa in Jumeirah. The picture quality and night vision are exceptional. I now feel safer knowing my family is well-protected, and the team's professionalism was truly impressive."

Yusuf from Deira: "Alpha Capital Security Systems LLC's 2MP AHD outdoor camera has made a significant difference in securing my business premises in Deira. The camera's durability against the harsh weather conditions is commendable, and the video clarity is excellent. I highly recommend it."

Amina from Bur Dubai: "I wanted a reliable outdoor CCTV solution for my retail store in Bur Dubai, and Alpha Capital Security Systems LLC's 2MP AHD camera fit the bill perfectly. The easy installation and crystal-clear images make it an excellent investment for peace of mind."

Khalid from Downtown Dubai: "Alpha Capital Security Systems LLC's outdoor 2MP AHD CCTV camera has been a real asset for my restaurant in Downtown Dubai. The camera's wide-angle coverage ensures we don't miss any important details. I'm grateful for the enhanced security it provides."

Mariam from Al Barsha: "Alpha Capital Security Systems LLC's outdoor 2MP AHD CCTV camera has brought an added layer of protection to our home in Al Barsha. The camera's motion detection and remote viewing features provide convenience and peace of mind. I couldn't be happier with my choice."
Alpha Capital Security Systems LLC offers a comprehensive range of top-notch services in Dubai, catering to your surveillance needs with unwavering commitment. Our expert team specializes in CCTV camera installation, maintenance, and Annual Maintenance Contracts (AMC) across all major locations in Dubai, including Deira, Bur Dubai, Jumeirah, Downtown Dubai, and Al Barsha.
We take pride in using only the highest quality and trusted brands, such as Hikvision, Dahua, EZVIZ, Axis, Samsung, Imou, TP-Link, and more, ensuring top-tier security solutions at competitive prices. With Alpha Capital Security Systems LLC, you can trust in cutting-edge technology and excellence in service to safeguard your assets and loved ones.