Dahua Camera Installation In Dubai
Looking for professional Dahua camera installation services in Dubai? Look no further! Our experienced team specializes in the seamless setup of Dahua CCTV cameras across the vibrant city of Dubai. We bring you cutting-edge surveillance solutions that ensure the safety and security of your property.
With a deep understanding of Dahua's advanced technology, we provide precise installations tailored to your specific needs. Whether it's for your home or business, our experts ensure your Dahua cameras are strategically positioned for optimal coverage.
Trust us to transform your security infrastructure with Dahua camera installation services that deliver peace of mind. Safeguard your Dubai property with the reliability and expertise of our skilled technicians."
Looking for reliable and professional Dahua camera installation solutions in Dubai? Look no further. Our expert team specializes in providing top-notch Dahua camera installation services tailored to meet your specific security needs in the dynamic city of Dubai.
At our company, we understand the importance of seamless and effective security camera installations. That's why we offer comprehensive solutions using the latest Dahua technology to ensure your property, whether it's a residence, business, or industrial site, remains secure 24/7. Our technicians are trained to handle all aspects of Dahua camera installation, from site assessment and camera selection to wiring, configuration, and integration with your existing security infrastructure.
When you choose our Dahua camera installation services in Dubai, you're not only investing in cutting-edge technology but also in peace of mind. Trust us to deliver Dahua camera installations that meet the highest standards of quality and reliability. Contact us today for the best Dahua camera installation solutions in Dubai, and let us safeguard what matters most to you with our expertise in 'Dahua camera installation.'"
Dahua camera installation is not just a one-time task; it's an ongoing commitment to the safety and security of your premises. The importance of proper installation, maintenance, and setup of Dahua cameras cannot be overstated.
First and foremost, Dahua camera installation lays the foundation for effective surveillance. A well-placed camera ensures optimal coverage, minimizing blind spots and vulnerabilities. During the installation process, professionals can fine-tune settings, such as motion detection and camera angles, to maximize the system's efficiency. This meticulous setup guarantees that your Dahua cameras are ready to capture critical events and deter potential threats.
Additionally, regular maintenance is key to ensuring the longevity and reliability of your Dahua CCTV system. Periodic check-ups and firmware updates help keep your cameras operating at peak performance. Routine maintenance also helps identify and rectify any issues before they escalate, preventing costly downtime and ensuring continuous surveillance. By investing in Dahua camera installation, maintenance, and setup, you're safeguarding your property and enhancing the overall security of your environment. So, when it comes to 'Dahua camera installation,' remember that it's not just a one-time task but an ongoing commitment to your safety and peace of mind.
CCTV system setup in Dubai

Dahua camera configuration services

Dubai surveillance camera installation

Professional security camera installation Dubai

IP camera setup in Dubai

Dubai CCTV camera specialists

Dahua camera maintenance in Dubai

Security camera installation experts Dubai

Surveillance system installation Dubai

Dubai Dahua camera technicians
CCTV system setup in Dubai
"CCTV system setup in Dubai" is a crucial aspect of modern security infrastructure for both residential and commercial properties. In the dynamic and bustling environment of Dubai, where security concerns are paramount, a professionally installed CCTV system is essential. Such systems not only deter potential threats but also provide irrefutable evidence in case of incidents.
it's imperative to rely on experienced professionals who understand the unique challenges of the region. 
They can strategically position Dahua cameras to ensure comprehensive coverage, taking into worth factors like traffic patterns, lighting conditions, and specific security needs. Moreover, these experts can fine-tune the system's settings, enabling features like motion detection and remote wangle for real-time monitoring. With a top-notch CCTV system setup in Dubai, you can have peace of mind knowing that your property is under unvarying surveillance, enhancing safety and security in this vibrant city.
Dahua Camera Configuration Services
Dahua Camera Configuration Services offer expert assistance in customizing and optimizing Dahua surveillance systems. These services ensure that Dahua cameras are tailored to meet specific security requirements, including network settings, video quality, and advanced features, guaranteeing optimal performance and peace of mind for users.
Security Camera Installation Experts Dubai
At Alpha Capital Security Systems LLC, we are your trusted security camera installation experts in Dubai. With a proven track record of providing top-notch surveillance solutions, our team of professionals is defended to safeguarding your property. We offer comprehensive security camera installation services, tailored to your specific needs, ensuring seamless integration and optimal functionality. Choose Alpha Capital Security Systems LLC for a reliable and efficient security camera installation wits in Dubai, and rest unpreventable that your safety is our priority.
Alpha Capital Security Systems LLC offers a free consultant service to help you identify and address your security concerns. Contact us today to schedule your consultation and protect what matters most.
Dahua IPC-HDW2439T-AS-LED-S2
The 4MP Lite Full-color Fixed-focal Eyeball Network Camera delivers crisp 4MP resolution with low-light capability. Its H.265 codec ensures efficient compression for reduced bandwidth usage. Equipped with built-in warm lights, intelligent detection features, and various image enhancements, it's ideal for versatile surveillance needs.
Dahua IPC-HFW2239S-SA-LED-S2
The 2MP Lite Full-color Fixed-focal Bullet Network Camera is a versatile surveillance solution featuring a 2MP resolution with excellent low-light performance. It employs the efficient H.265 codec for reduced bandwidth usage and is equipped with built-in warm lights for illumination up to 30 meters. With intelligent detection capabilities and advanced image enhancements like WDR and 3D NR, it's suitable for various monitoring scenarios, providing high-quality security footage.
Dahua IPC-HFW2239M-AS-LED-B-S2
The 2MP Lite Full-color Fixed-focal Bullet Network Camera boasts a 2MP resolution with exceptional low-light performance. It efficiently uses the H.265 codec for reduced bandwidth, providing a maximum resolution of 2MP at 25/30 fps. Equipped with built-in warm lights that illuminate up to 40 meters, this camera offers intelligent detection, versatile image enhancements, and flexible coding options, catering to diverse surveillance requirements.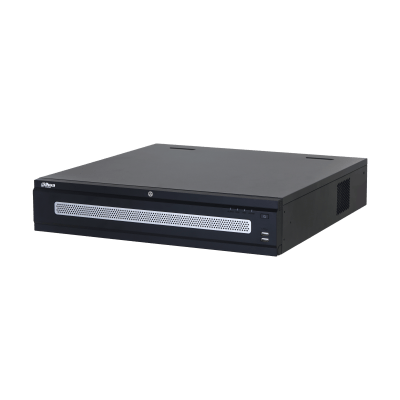 Dahua NVR608RH-128-XI
Introducing the 128 Channels 2U 8HDDs WizMind Network Video Recorder, a robust surveillance solution designed to meet your security needs. With its 32-channel 1080p self-adaptive decoding capability, it offers exceptional video processing. Boasting a maximum incoming/recording/outgoing bandwidth of 1024/1024/800Mbps, it ensures smooth and reliable data flow. The recorder supports advanced features like N+M clustering, RAID0/1/5/6/10, and facilitates easy HDD hot swapping with its drawer-like chassis design. Additionally, it offers AI capabilities such as face detection, recognition, metadata analysis, perimeter protection, and SMD Plus, both at the recorder and camera levels, enhancing your security infrastructure.
Dahua ARC2016C
The Alarm Controller offers comprehensive security management with 16-channel local alarm inputs, expandable to 80 channels, supporting various detector types and alarms. It features 4-channel alarm outputs, expandable to 84 channels, with advanced control options. With multiple zone types and robust circuit protection, it ensures efficient alarm handling. Additionally, it provides a wide range of fault alarms, including tamper alerts, power and battery failure alarms, network issues, and more, ensuring a vigilant security system.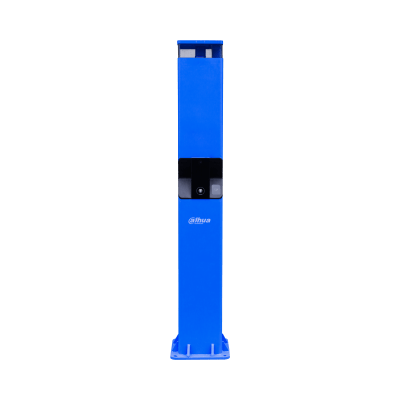 Dahua VTA8311A
Introducing the Dahua Wired & Wireless Alarm Column, a versatile security device equipped with a 2-MP high-definition camera for video and snapshot linkage, complete with OSD overlay on the webpage. It features powerful 30 W speakers and highly sensitive microphones, ensuring clear two-way voice communication. With dual RJ-45 10/100 Mbps Ethernet ports, it can report alarms to two centers simultaneously and offers the convenience of making phone calls via the included PSTN module. Additionally, this device supports seamless integration with PTZ cameras, bullet cameras, and LEDs for comprehensive security coverage and control.
Dahua ITC952-SU2F-GQE-C2R1-LZF1640
The Dahua 9MP Radar Video Camera is a powerful surveillance solution featuring a GS-CMOS image sensor, delivering impressive 4096 × 2336@50 fps resolution. With versatile video compression options and the ability to operate effectively in low-light conditions without smearing, it combines camera, illuminator, radar, and more in a single unit. Additionally, its robust IP66 rating, 4G mobile network module, and exceptional capture and LPR accuracy make it a top choice for advanced security applications.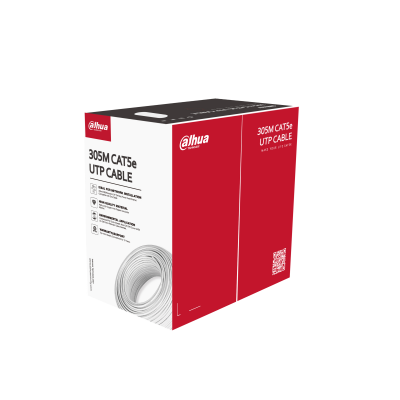 Dahua PFM920I-5EUN
The UTP CAT5e Cable is a 305 m (1000 ft)/carton solution that supports Power over Ethernet and is compatible with a one-cable setup. It features high-purity oxygen-free copper conductors, a customized PVC outer sheath, and carries CE CPR Eca flame retardant class certification. Plus, it comes with a reassuring 10-year warranty.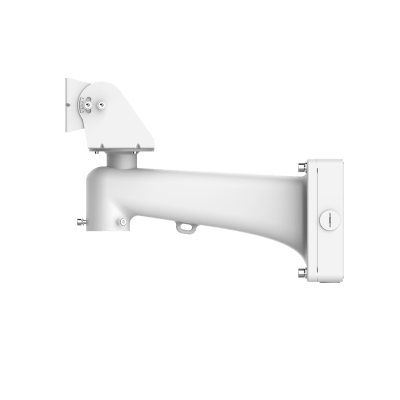 Dahua PFB414W
The Radar-PTZ Linkage Bracket is designed for radar and PTZ camera smart tracking systems, offering an integrated and aesthetically pleasing solution. Made from durable aluminum alloy, it provides reliable load-bearing capacity. The integral junction box allows for convenient installation and wiring with wires routed from the side. This versatile bracket is suitable for the integrated installation of various radar and PTZ camera combinations, enhancing surveillance system flexibility and efficiency.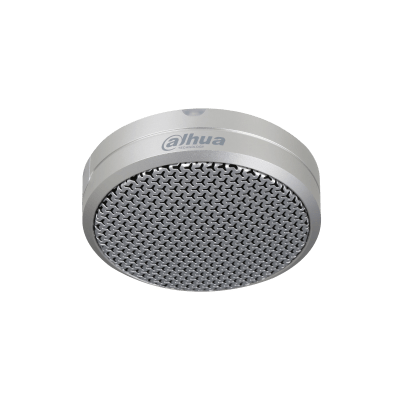 Dahua HAP301
The Hi-fidelity Pickup delivers superior audio quality with its built-in CPU audio sampling module, noise reduction algorithms, and wide dynamic range processing. Featuring high-sensitivity, omni-directional microphones, it ensures clear and noise-free audio capture, while its real-time signal processing minimizes latency, making it an ideal choice for various audio applications.
Dahua PFA197R
Junction BoxBuilt of aluminum alloy and is cost-effective. Suitable for a variety of cameras and is elegant.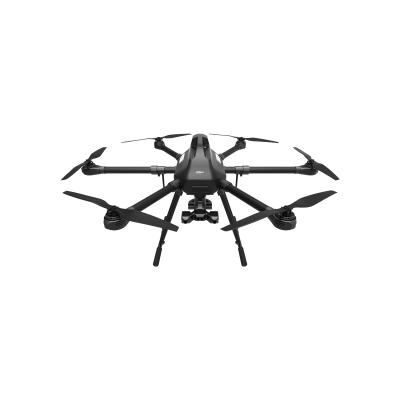 Dhua X1100
A Hexrcopter Drone for Industry Application. With a 1100mm diagonal wheelbase and get to the bottom of propeller protection, this drone gives strong sturdiness. It boasts wonderful capabilities like a most flight time of 41 minutes, a pinnacle velocity of 22m/s, and a transmission variety of three-10km. Equipped with specific PTZ accuracy, it supports more than one satellite tv for pc positioning systems, including GPS, Beidou, and GLONASS, making it a flexible and excessive-overall performance properly-ventilated platform.
Dubai Dahua camera technicians
At Alpha Capital Security Systems LLC, our team of Dubai Dahua camera technicians is dedicated to providing top-notch security solutions for our valued clients. With a deep understanding of Dahua's cutting-edge surveillance technology, our technicians are highly trained and experienced in the installation, maintenance, and setup of Dahua camera systems. Whether it's securing your home, business, or any other property in Dubai, our skilled technicians ensure that your Dahua cameras are expertly configured to meet your specific security needs. Trust Alpha Capital Security Systems LLC for unparalleled expertise and peace of mind in safeguarding what matters most to you.
Dahua CCTV Camera Provider in Dubai
Alpha Capital Security Systems LLC proudly serves as the foremost Dahua CCTV Camera Provider in Dubai. With a steadfast commitment to safeguarding your security needs, we offer a wide range of cutting-edge Dahua surveillance solutions. Our expert team ensures the seamless installation, configuration, and maintenance of Dahua cameras, ensuring optimal performance in diverse security scenarios. At Alpha Capital Security Systems LLC, we prioritize your safety and peace of mind, making us your trusted partner in the realm of surveillance and security technology.
Which country brand is Dahua camera?
Dahua Technology is a Chinese company that specializes in video surveillance products, including security cameras. Therefore, Dahua cameras are associated with the brand from China.
Who is the partner of Dahua in Dubai?
Alpha Capital security System Is One of the best Dahua Product Provider In Dubai.
Are dahua Cameras A good brand?
Dahua Technology is a well-established brand in the surveillance industry and is known for producing reliable and high-quality cameras. They offer a wide range of products and have a good reputation for their performance and durability.