Hikvision IP CCTV Camera in Dubai
Let's explore the benefits of Hikvision IP CCTV Camera in Dubai and how they can elevate your security measures in Dubai. The safety and security of your business or home in Dubai is extremely important In the quickly changing world of today. Security camera systems are essential for keeping your property safe from outside dangers and giving you piece of mind. When it comes to choosing the best security solution, Hikvision IP CCTV Camera are the go-to option in Dubai. Offering cutting-edge technology and exceptional performance, Hikvision IP CCTV Camera in Dubai are designed to meet the highest standards of security. 
Advantages of Hikvision IP CCTV Camera in Dubai
Hikvision IP CCTV cameras in Dubai offer a multitude of benefits that make them a preferred choice for modern surveillance needs. Firstly, these cameras provide exceptional image quality with high-resolution capabilities, ensuring clear and detailed footage. This feature is crucial for identifying individuals or objects in both well-lit and low-light conditions, enhancing the effectiveness of security systems.
Furthermore, Hikvision IP CCTV camera in Dubai are known for their advanced features, including motion detection, facial recognition, and remote monitoring. Their integration with the Hik-Connect app enables users to access live feeds and recorded footage from anywhere, providing real-time security updates and peace of mind. Additionally, Hikvision's commitment to innovation ensures that their cameras are equipped with the latest technology, making them a reliable choice for safeguarding homes, businesses, and public spaces in Dubai. When it comes to top-quality surveillance solutions, Hikvision IP CCTV cameras in Dubai deliver on both performance and reliability, offering unmatched advantages for your security needs.
Hikvision CCTV Camera is Best for Home and Business
When it comes to safeguarding both your home and business in Dubai, opting for a Hikvision IP CCTV camera is an excellent choice. Hikvision is renowned for its cutting-edge technology and reliability, making it a top pick for security solutions. These cameras offer high-resolution imaging, ensuring that you capture clear footage both indoors and outdoors. Whether you need to monitor your property's perimeter or the activities inside, Hikvision IP CCTV camera in Dubai excel in providing real-time surveillance that you can trust.
Hikvision IP CCTV camera in Dubai come with additional benefits such as advanced analytics, remote monitoring, and scalability, making them ideal for various applications. Homeowners can also benefit from Hikvision's user-friendly features and mobile app integration, allowing you to keep an eye on your property from anywhere. When it comes to security, Hikvision IP CCTV camera in Dubai are a reliable and versatile choice that can provide peace of mind whether you're at home or running a business in Dubai.
CCTV Camera Price in Dubai
| CCTV Cameras | Hikvision Price (AED) | Dahua Price (AED) |
| --- | --- | --- |
| 2mp HD Analog 4 Camera Indoor | AED 1600.00 | AED 1500.00 |
| 2mp HD Analog 4 Camera Outdoor | AED 2400.00 | AED 2300.00 |
| 2mp HD Analog 8 Camera Indoor | AED 2800.00 | AED 2700.00 |
| 2mp HD Analog 8 Camera Outdoor | AED 4000.00 | AED 3800.00 |
| 5mp HD Analog 4 Camera Indoor | AED 2450.00 | AED 2250.00 |
| 5mp HD Analog 4 Camera Outdoor | AED 3400.00 | AED 3300.00 |
| 5mp HD Analog 8 Camera Indoor | AED 4500.00 | AED 4300.00 |
| 5mp HD Analog 8 Camera Outdoor | AED 5500.00 | AED 5300.00 |
Best Hikvision CCTV with Audio | 2 MP Indoor Camera
High-quality pictures with a 2-megapixel resolution.
Effective H.264 compression technology.
Clear images even when there's strong backlighting, thanks to DWDR technology.
A slot for an SD card with storage space of up to 128 GB.
Offers real-time security with two-way audio communication.
Can be easily connected to Wi-Fi and installed.
Includes the Hik-Connect cloud service and app for managing and viewing devices remotely.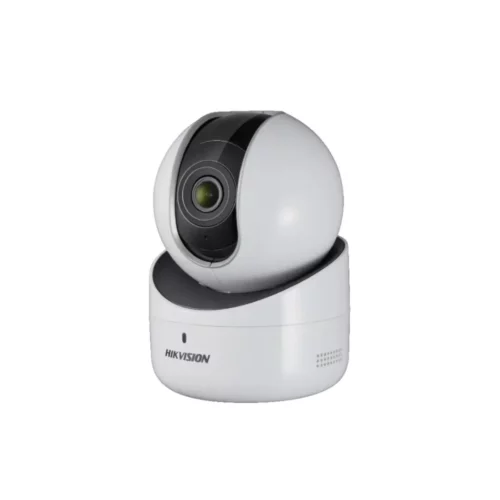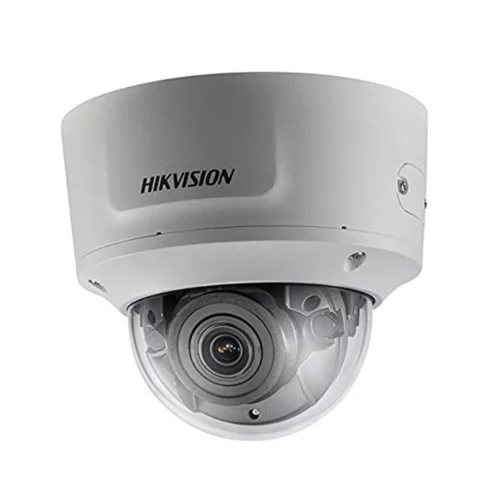 4 MP Outdoor CCTV Surveillance Cameras
Network Dome Camera with Varifocal Lens
Motorized Wide Dynamic Range (WDR).
4 MP resolution for high-quality imaging.
Efficient compression technology using H.265+.
Clear imaging, even against strong backlight, thanks to 120 dB true WDR technology.
-S version: audio and alarm interface available.
Resistant to water and dust (IP67) and proof against vandalism (IK10).
DS-2CD2083G2-I Hikvision 8 MP IP Camera in Dubai
High quality imaging with 8 MP resolution
Efficient H.265+ compression technology
Clear imaging against strong backlight due to 120 dB WDR technology
Focusing on human and vehicle classification based on deep learning
-U: Built-in microphone for real-time audio security
Water and dust resistant (IP67)
When considering surveillance solutions in Dubai, the Hikvision Dome Camera stands out as a reliable and versatile choice. These cameras are known for their discreet and compact design, making them ideal for various indoor security applications in Dubai. Hikvision, a leading brand in the industry, offers a wide range of dome cameras with high-resolution imaging, advanced features, and durability. Whether you need to monitor a retail store, office space, or residential property, the Hikvision Dome Camera provides clear and comprehensive coverage while seamlessly integrating into your security system.
In Dubai, where security is paramount, having access to Hikvision IP CCTV camera solutions in Dubai is essential for safeguarding your premises. Hikvision's dome cameras, known for their reliability and performance, offer peace of mind and a sense of security to individuals and businesses alike. Whether you're looking to enhance security in your home or office, the Hikvision Dome Camera delivers the surveillance capabilities you need to protect what matters most in Dubai.
Alpha Capital Security System LLC offers a free consultant service to help you identify and address your security concerns. Contact us today to schedule your consultation and protect what matters most.
Dubai Hikvision IP Camera Options
When you're exploring protection options in Dubai, it is important to do not forget the array of Hikvision IP CCTV digicam options in Dubai. Hikvision is a globally identified brand known for its contemporary generation and revolutionary surveillance solutions. In Dubai, where protection is a top priority, these cameras provide a huge variety of choices to cater to various desires. Whether you require cameras for your private home or commercial enterprise, Hikvision gives a various selection, along with excessive-resolution IP cameras, advanced analytics, and user-friendly features that can be tailor-made on your precise requirements.
The availability of Hikvision IP CCTV digicam options in Dubai guarantees that you may discover the proper camera model to suit your safety objectives. From monitoring your house to securing business homes, Hikvision's popularity for reliability and overall performance makes them a favored desire amongst individuals and agencies in Dubai. When it involves shielding what matters most, exploring the Hikvision IP CCTV digital camera options in Dubai is a clever step closer to enhancing your protection infrastructure.
Hikvision surveillance solutions Dubai
IP CCTV camera brands in Dubai
Dubai Hikvision camera dealers
Best Hikvision IP camera deals in Dubai
Hikvision CCTV installation services Dubai
Hikvision camera maintenance Dubai
Dubai Hikvision camera support
Hikvision IP camera technology Dubai
Hikvision Dubai security solutions
Hikvision Surveillance Solutions in Dubai: Discover advanced surveillance solutions in Dubai with Hikvision, offering a wide range of high-quality IP CCTV cameras and cutting-edge technology to enhance your security.
IP CCTV Camera Brands in Dubai: Explore the top IP CCTV camera brands available in Dubai, with Hikvision standing out as a trusted choice for its reliability and innovative features.
Dubai Hikvision Camera Dealers: Connect with reputable Hikvision camera dealers in Dubai to access a comprehensive range of security solutions, backed by expert advice and support.
Best Hikvision IP Camera Deals in Dubai: Find the best deals on Hikvision IP cameras in Dubai, ensuring both affordability and top-tier security performance for your home or business.
Hikvision CCTV Installation Services in Dubai: Secure professional CCTV installation services in Dubai with Hikvision, ensuring the seamless setup and integration of your surveillance system.
Hikvision Camera Maintenance in Dubai: Maintain the optimal performance of your Hikvision cameras in Dubai with reliable maintenance services, extending the lifespan of your security infrastructure.
Dubai Hikvision Camera Support: Receive exceptional customer support for your Hikvision cameras in Dubai, ensuring prompt assistance and technical guidance whenever you need it.
Hikvision IP Camera Technology in Dubai: Stay updated with the latest IP camera technology from Hikvision in Dubai, delivering advanced features and capabilities for enhanced security.
Hikvision Dubai Security Solutions: Choose Hikvision as your trusted partner for comprehensive security solutions in Dubai, providing peace of mind for both residential and commercial applications.
Q: What is the best Hikvision IP camera?
Hikvision DS-2CD2145FWD-I Network Dome Camera 4MP: This dome camera offers high-quality video recording and monitoring with its 4MP resolution. It is suitable for both indoor and outdoor use.

Hikvision DS-2DE3304W-DE Mini PTZ Dome: This mini PTZ dome camera allows for pan, tilt, and zoom functionality, providing flexible surveillance options. Despite its compact size, it delivers clear video footage.

Hikvision DS-2CD2085FWD-I Bullet Outdoor 8MP: Designed specifically for outdoor environments, this bullet camera captures detailed images with its 8MP resolution. It is built to withstand challenging weather conditions.

Hikvision DS-2CD2443G0-IW Fixed Cube Network Camera 4MP: This cube-shaped network camera is suitable for discreet monitoring. It offers a 4MP resolution and can be easily installed in various indoor settings.

Hikvision DS-2CD2625FWD-IZS Bullet 2MP: The bullet camera provides high-resolution video recording with its 2MP sensor. Its robust design and adjustable lens make it suitable for outdoor surveillance applications.
Q: Is Hikvision IP camera good?
Is Hikvision's IP camera considered reliable? When comparing Hikvision and Dahua cameras, both brands are highly regarded in the security camera system market and are known for offering top-quality security cameras and related products worldwide.
Q: Is IP camera better than CCTV?
IP cameras are considered superior to CCTV cameras for several reasons. One significant advantage is their higher resolution capabilities. Compared to traditional CCTV cameras, IP cameras can capture images with much greater clarity and detail. This increased resolution translates into a broader field of view, allowing for a more comprehensive coverage area. In summary, IP cameras offer improved image quality and wider coverage, making them a preferable option over CCTV cameras.