Remote CCTV Camera Installation in Dubai
Looking for hassle-free remote CCTV camera installation? Look no further! At Alpha Capital Security Systems, we specialize in providing seamless remote CCTV camera installation services that cater to your unique security needs. Our expert team ensures a smooth and efficient setup, enabling you to monitor your premises from anywhere, anytime. With CCTV camera installation, you can stay connected to your property, even when you're away. Trust Alpha Capital Security Systems for top-quality  CCTV camera installation solutions that offer peace of mind and heightened security at all times. Contact us now for the best CCTV camera installation services in Dubai and experience unparalleled protection for your home or business.
Remote CCTV Camera Maintenance
Remote CCTV camera maintenance is crucial for ensuring the optimal performance and longevity of your surveillance system. With remote CCTV camera maintenance, you can efficiently monitor and manage your cameras from a centralized location, reducing the need for physical on-site visits. Our expert team at Alpha Capital Security Systems specializes in providing top-notch CCTV camera maintenance services, keeping your security infrastructure running smoothly and flawlessly.
When it comes to CCTV camera maintenance, Alpha Capital Security Systems has you covered. Our dedicated professionals employ cutting-edge technology and innovative techniques to remotely diagnose and resolve any potential issues with your CCTV cameras. With our comprehensive maintenance services, you can rest assured that your surveillance system will remain in peak condition, delivering clear and reliable footage to keep your property secure. Trust Alpha Capital Security Systems for unparalleled expertise in CCTV camera maintenance and experience unparalleled peace of mind knowing that your security is in safe hands.
Remote CCTV System
If you're seeking a reliable and efficient CCTV system, squint no remoter than our cutting-edge solutions featuring state-of-the-art remote CCTV cameras. With our remote CCTV system, you can ensure round-the-clock surveillance and peace of mind for your home or business. Our wide CCTV cameras offer real-time monitoring capabilities, permitting you to alimony an eye on your property from anywhere in the world.
Experience the convenience and flexibility of our CCTV system, which enables remote wangle to live video feeds and camera controls. Our CCTV cameras are equipped with wide features, including pan, tilt, and zoom functionalities, ensuring you can view every wile of your premises with ease. Whether you need to monitor your home while yonder on vacation or alimony a watchful eye on your merchantry during off-hours, our remote CCTV system offers the perfect solution to meet your security needs. Trust our expertise at providing top-notch remote CCTV cameras and systems to safeguard what matters most to you.
Hikvision Camera Remote Viewing
Looking for hassle-free Hikvision camera remote viewing solutions? Look no further than our expert services. With our advanced remote CCTV camera setup, you can now access and monitor your Hikvision cameras from anywhere, anytime. Whether you're at home, on the go, or traveling, our remote viewing capabilities keep you connected to your surveillance system, providing peace of mind and real-time insights into your property's security.
At our company, we understand the importance of seamless remote CCTV camera access, and that's why we offer top-of-the-line Hikvision camera remote viewing services. Our team of skilled professionals ensures smooth installation and configuration, allowing you to control your cameras remotely with ease. Embrace the power of technology and secure your property with our reliable Hikvision camera solutions, empowering you to stay vigilant and protected at all times. Experience the convenience of remote CCTV camera monitoring and entrust your security needs to our trusted expertise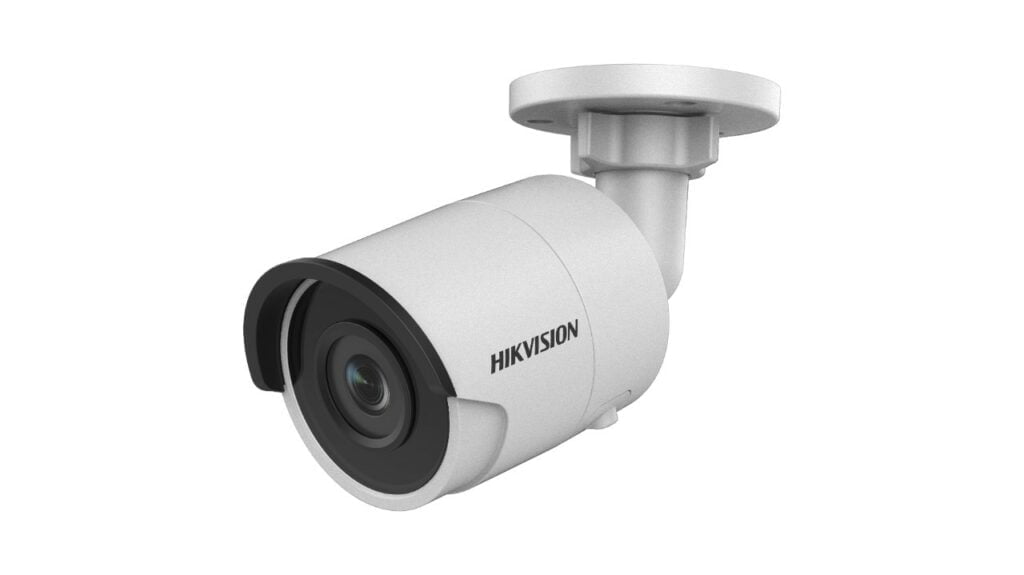 Bluetooth Camera Remote
Introducing the Bluetooth Camera Remote – a game-changer in the world of remote CCTV camera control. With our cutting-edge Bluetooth Camera Remote, you can effortlessly manage and operate your CCTV cameras from a distance, granting you unmatched convenience and flexibility in surveillance management. Whether you need to adjust the viewing angle, capture a snapshot, or initiate a recording, our Bluetooth Camera Remote puts the power in your hands, enabling seamless control over your security system.
Stay in control with the Bluetooth Camera Remote for CCTV cameras – the ultimate tool for enhanced monitoring and security. No more hassles of being physically near the cameras to make adjustments; our Bluetooth Camera Remote empowers you to take charge from afar. Effortlessly pair your remote with compatible CCTV cameras, and experience the ease of operation like never before. Secure your premises with confidence, knowing that our Bluetooth Camera Remote provides you with reliable and efficient control over your CCTV cameras, ensuring that you capture every crucial moment with precision and clarity. Get your Bluetooth Camera Remote from us today and redefine the way you monitor and protect your property.
Sira Approved CCTV Company in Dubai
Looking for a SIRA tried CCTV visitor in Dubai? Look no remoter than Alpha Capital Security Systems. As a SIRA-approved company, we take pride in delivering top-notch remote CCTV camera solutions to meet your security needs. Our wide remote CCTV cameras offer seamless monitoring and tenancy capabilities, ensuring enhanced protection for your property. With a transferal to excellence and cutting-edge technology, Alpha Capital Security Systems is your trusted partner in providing reliable and constructive CCTV solutions for Dubai and beyond. Enhance your security infrastructure with our SIRA-approved remote CCTV cameras today!
FAQs
Q: What is a remote CCTV camera?
A remote CCTV camera is a surveillance camera that can be accessed and controlled remotely through the internet or a network connection, allowing users to monitor and manage the camera from a distance.
Q: How does a remote CCTV camera work?
Remote CCTV cameras transmit video and audio data over a network, enabling users to view the live feed and interact with the camera through a computer, smartphone, or other internet-connected devices.
Q: Can I access a remote CCTV camera from my smartphone?
Yes, most remote CCTV cameras come with mobile apps that allow users to access the camera feed, receive notifications, and control camera movements using their smartphones.
Q: Are remote CCTV cameras suitable for outdoor use?
Yes, many remote CCTV cameras are designed to withstand various weather conditions and come with features like night vision and weatherproof housing, making them ideal for outdoor surveillance.
Q: Is remote access to CCTV cameras secure?
Yes, reputable manufacturers implement encryption and authentication protocols to ensure secure remote access, protecting the camera feed from unauthorized access and maintaining data privacy.